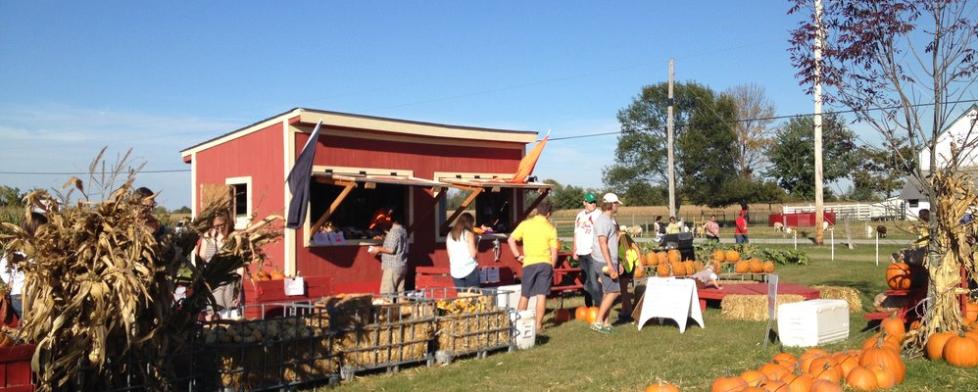 Hendricks County is beautiful in the fall and boasts a variety of seasonal fun and delicious treats. So much so, that it may be a bit daunting trying to make the most of all the opportunities. Luckily, Visit Hendricks County has created a Fall Bucket List of things to do and I've put together an itinerary for the weekend of Oct. 1-2 that will help you make the most of a visit here.
Locals: Tell your friends not to miss their chance to experience Hendricks County in the fall. Visitors: This weekend would make for an awesome fall getaway. You can find hotel accommodations here.
If your schedule allows, I'd encourage you to take your time and enjoy all the food and festivities listed below. If you need to squeeze it all into one day, I would make the Heartland Apple Festival and a trip to Hogan Farms your priorities.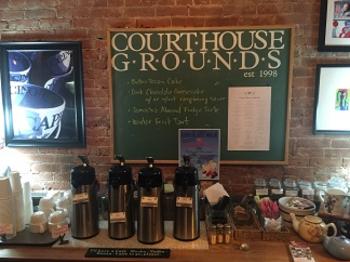 Saturday
The atmosphere at Court House Grounds, 65 S. Washington St., Danville, is relaxed and cozy, providing the perfect place to start the fall festivity-filled weekend. Plus, the food is absolutely delicious. 
You'll find omelets, quiche, fresh-baked goods, locally sourced farm-fresh eggs and a variety of other breakfast staples. Additionally, they offer all the tea, coffee and latte selections you could hope for. The owners and staff at Court House Grounds are always so friendly.
On Fridays and Saturdays, Court House Grounds is open from 8 a.m.-10 p.m. You can get more information and view their full menu here.
The location of Court House Grounds is also ideal for the itinerary I have planned for you. Your next stop is just outside their doors around Danville's Courthouse Square to view the Scarecrow displays. Take a look at what I wrote about last year's displays for a better understanding of the creativity you can expect. It's small-town charm at its finest.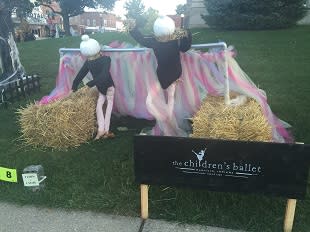 As you leisurely make your way around the square, the awesome shops should be opening for the day. Stop in for a tasty treat or a gift to take home from the gourmet chocolate shop Confection Delights. You'll also find boutique fashion, personalized jewelry and fall accessories at Seize The Night Designs. Hunt down designer fashions and unique handmade accessories at Jane's On The Square. Check out The Watermelon Patch for new and gently used kids clothes and accessories, as well as maternity clothes.
Make sure to save plenty of time, however, for one of this weekend's musts, the much-anticipated Heartland Apple Festival at Beasley's Orchard. In last year's preview, I said that you can feel fall when you visit this festival, and I meant it. You can see it, feel it and taste it, Parking is $5 per vehicle.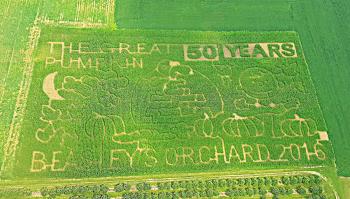 Here's a summary of what you'll find:
Beasley's is an apple orchard - in addition to many other things - so you can expect top-notch apple everything: hand-dipped caramel apples, bushels of a variety of crisp, delicious apples, cider and my kids' favorite, cider slushies.
Hayrides to the U-Pick pumpkin patch. $3 a person (2 years and under FREE with paying adult). These scenic hayrides through the farm offer fall fun for the whole family.
Corn Maze - This year's maze is a tribute to "The Great Pumpkin, Charlie Brown." You'll be provided with a "passport" that asks a series of questions that will help you navigate your way through the four miles of maze paths. It takes about an hour to complete. $7 per person, 2 years and under are free.
Barnyard Bonanza - A ball zone with football throw, basketball hoop shots, baseball pitching, a rope climber web, a "corn"box and a giant inflated jumping pillow offers hours of fun for the kiddos. $6 per person, 2 years and under are free.
Food vendors, craft booths and merchants.
A gorgeous, historic barn that serves as a market offering everything from fresh produce to sweet treats and gifts.
Hay mountain - A giant mountain made of hay bales that is great for climbing and photo opportunities.
Wristband combos include a hayride, a trip through the corn maze and unlimited access to Barnyard Bonanza for just $12 a person. That's a great deal.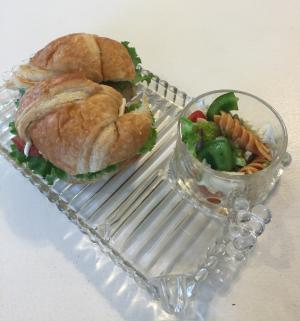 After all that activity, I recommend grabbing lunch just across the road at The Porch. I recently visited The Porch and absolutely loved it. This quaint cafe boasts a full lunch menu with homemade sandwiches, salads, soups and an impressive selection of teas. The menu also includes vegetarian and organic options.
I favor the turkey club on a flaky croissant and iced green tea. The chicken salad is also a fan favorite. You'll also want to make sure to allow yourself enough time to take in all the decor and shop the gifts and tea selections.
Depending on your schedule, you'll probably want to return to the Heartland Apple Festival across the street. If you're trying to get all the fun into one day, you'll want to make your way to Hogan Farms in Brownsburg. You can find more details about it below.
When you are ready for dinner, I recommend The Coachman Restaurant & Lounge, 6112 Cambridge Way, Plainfield. This eatery offers an impressive dinner menu including their very popular prime rib. Cooked and seasoned to perfection and paired with a delicious potato, a side salad and some of their specialty bread, it can't be beat. But if steak isn't your thing, The Coachman has you covered, too, with an amazing array of options including salads, pastas, seafood and more.
It truly is a great place to cap off the day with great food, warm atmosphere and good company.
Sunday
I recommend starting off your Sunday by sleeping in and then sampling the very popular brunch buffet at Pit Stop BBQ & Grill in Brownsburg. Pit Stop opens at 10 a.m. on Sundays and has become a popular spot for locals before and after church. The buffet boasts cheesy scrambled eggs, omelet casserole, all the popular breakfast meats, biscuits & gravy, a fruit and pasta bar and so much more. At 11 a.m., they even add pulled pork.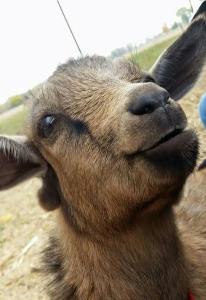 It may not be the first place you would think of for Sunday brunch, but if the locals love it, you can't go wrong. I love the atmosphere and that the food is delicious and filling. Relax and enjoy this laid back start to the day.
While you are in Brownsburg, check out the first weekend that the petting zoo and food trucks are scheduled to visit Hogan Farms. I hope your schedule allows for a long stay to enjoy the farm and all its fall awesomeness. Saturday and Sunday hours are 10 a.m.-6 p.m.
In addition to the petting zoo, activities include hayrides to the pumpkin patch, a corn maze and so much more. Check out their website for pricing and more information.
Fall Bucket List
Visit Hendricks County has created a fall bucket list -- activities that you absolutely must experience during your autumn getaway in Hendricks County. Here are three you can check off if you follow any of my recommendations during your visit here:
Take a selfie with the llama at Hogan Farms in Brownsburg
Take a hay wagon ride at Beasley's Orchard in Danville or Hogan Farms in Brownsburg (or better yet, both)
Taste test the apple cider and caramel apples at Beasley's Orchard in Danville
You can find the complete Fall Bucket List here.
If you need accommodations for your weekend getaway, be sure to check out our hotel guide. You can also view a full listing of events here.