What started years ago at the Plainfield Friends Meeting Church as the small annual "Church Mouse" sale has grown into one of the largest community festivals in central Indiana. The Plainfield, Ind., community is once again preparing for it's annual Quaker Day Festival, an annual event celebrating its heritage. This is a wonderful, free family event in
Hendricks County
, and with more events planned this year than ever before, you will not want to miss out!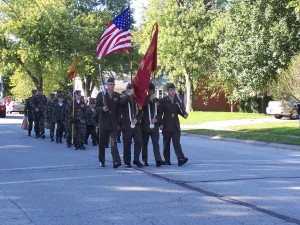 This year's Quaker Day Festival will be held from 4-9 p.m. this Friday, Sept. 21 and noon-9 p.m. the following day and will include carnival rides, entertainment, hot-air balloon rides on Friday evening, food and vendor booths and more at various locations throughout town. From an insider's perspective, here are a few free activities I would suggest not missing:
The community parade at 10 a.m. Saturday beginning at Plainfield Community Middle School.
The arts and crafts community booths from 8 a.m. to 4 p.m. Saturday on the Plainfield Friends Meeting Church grounds. The church will also serve food beginning at 10:30 a.m.
A car show from noon until 5 p.m., Saturday on the church grounds.
Historical walking tours at various times Friday and Saturday throughout the downtown area.
Radio Disney's appearance from noon-1:30 p.m. on Saturday at the Al and Jan Barker Sports Complex.
"Plainfield's Got Talent" talent show at 2 p.m. Saturday at the Al and Jan Barker Sports Complex.
"Teddy B and the Disciples of Soul" concert from 7-9 p.m. Saturday at the Al and Jan Barker Sports Complex.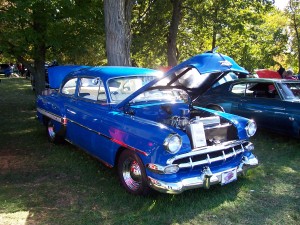 The only cost to visitors is for rides, games and food unless of course you find that perfect gift at one of the arts and crafts booths. All proceeds donated from the festival will go toward the Miracle Field in Plainfield. The Miracle Field is a unique synthetic-surface facility that will enable physically challenged youth and adults to maneuver their wheel chairs, walkers and similar devices throughout the field of play. The field is being designed as part of the Al & Jan Barker Athletic Complex. "The Quaker Day Festival is a great way for us to attract people in from outside of Plainfield and Hendricks County to showcase our great community," said Brad DuBois, executive director of the Plainfield Chamber of Commerce. "I think the festival is unique because of the location and the ease in which residents can attend.  The venue for the Carnival and entertainment is right on the Plainfield Parks Department trail system. This makes it very convienent for local people to ride their bikes or walk to the event. We have reworked some issues from last year to centralize this event to make attending easier. We are looking forward to a great year in celebrating the wonderful community we have." For more information about the event, you can contact the Plainfield Chamber of Commerce directly at this
website
or by calling (317) 839-3800.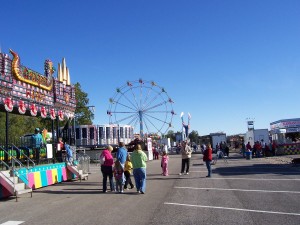 This truly is a wonderful festival for the whole family, and it's a great way to kick off this fall season. Whether you are from the area or not, it is a wonderful time! Make plans now and mark your calendar to attend!