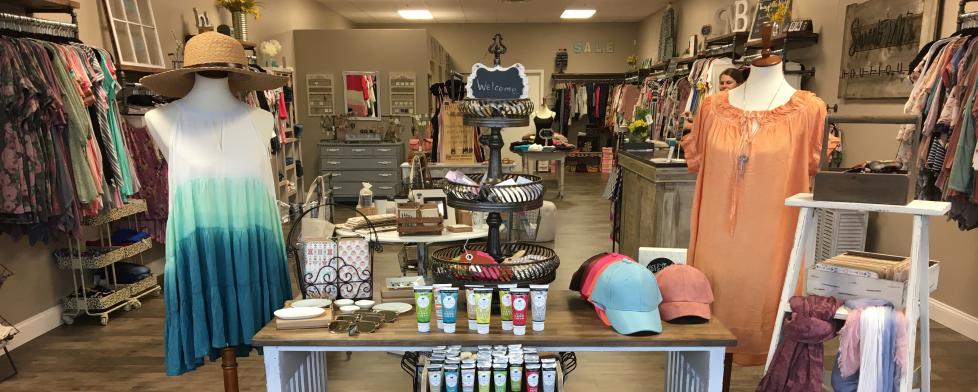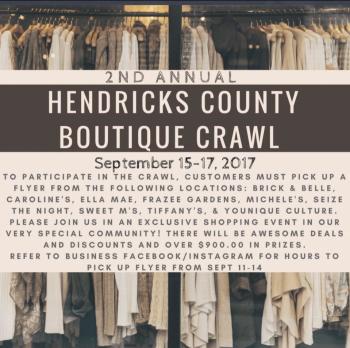 I used to primarily go to the mall or department stores to buy clothes, but in the past few years I've really started to enjoy shopping at local boutiques when I am in need of a cute outfit.
It always feels good to support a local business, plus the clothes at the local boutiques in Hendricks County always seem to be reasonably priced and on trend. 
If you haven't had a chance to check out the many boutiques in the county, this year's Hendricks County Boutique Crawl provides an awesome opportunity.
What you need to know
Flyers for the event must be picked up at one of the participating boutiques between Monday, Sept. 11 and Thursday, Sept. 14.
Anyone with a flyer will get 20% off their total purchase during the crawl Sept. 15-17 with some exclusions.
The flyer will include some special discounts at participating restaurants to use on the customer's shopping day.
Shoppers will receive one ticket at each boutique to enter a drawing.
Shoppers will receive an additional ticket for each $25 spent. 
20 prizes will be awarded with each valued at $50. 
Participating boutiques