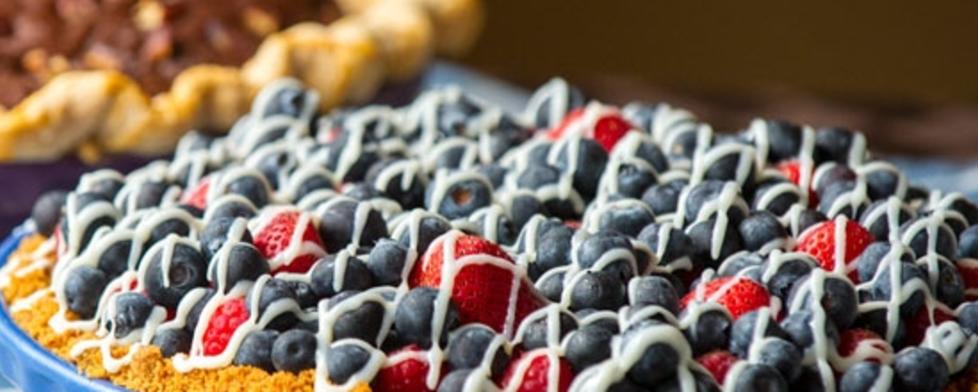 We know the holidays may look different this year. You may be foregoing a family gathering, and you may be unmotivated to cook your favorite dishes or desserts. I know I'm feeling a little down that we're just not sure what this year will look like for my family.
But that doesn't mean we have to skip it! We'd like to make it easier for you to celebrate the holidays while supporting some of our local restaurants.
There are many local shops and restaurants in Hendricks County offering to-go and curbside holiday meals with all the trappings. All you need to do is pick up your food and get your stretchy pants on. Check out these kind souls who are working hard this season to bring the holidays to your home.
Cunningham Restaurant Group
Boulder Creek Dining Company in Brownsburg, Charbonos in Avon and Stone Creek Dining Company in Plainfield are all currently taking preorders for a Thanksgiving meal for $70 that includes turkey or ham with gravy, gratin potatoes and brussels sprouts, green beans and stuffing, bread and oil and bread pudding, and you can also add your choice of pumpkin pie or pecan pie (or both!) for an extra cost.
Each package serves four, and they'll be picked up cold, ready to heat up and eat at home. You must order by Nov. 20 for pick up between Nov. 24 and 25.
Orders can be placed online here.
The Little Kitchen
The Little Kitchen in Danville is packing a big punch for Thanksgiving, offering whole meals serving 8-10 people for $150.
You have a choice of meat (turkey or ham), three sides (green beans, corn casserole, mashed potatoes, sweet potato casserole, stuffing and fresh cranberry relish), gravy and dinner rolls.
You can also add a dessert trio for just $50 more! You may choose one of each between six cheesecakes, five types of cream-filled roles and seven pies. (Any place that offers me that many options for desserts has my vote).
They do take special requests, and they do deliver. What more could you possibly want to for the holidays, right? Send them a message on their Facebook page or give them a call at (317) 789-7843.
Pit Stop BBQ & Grill
Jealous of all your friends with that fancy smoker? Don't be! They're up all night babysitting that thing and turning their meat.
Instead, you can order a smoked turkey for Thanksgiving now from Pit Stop BBQ & Grill in Brownsburg. Turkeys are 12-15 pounds, and the average price is $49.95.
They're available for pickup ONLY on Wednesday, Nov. 25. Order yours in advance by calling (317) 858-8370.
Reme's Restaurant
If you're wanting something a little different this year besides turkey or ham, Reme's Restaurant in Plainfield has a couple southern and Italian options.
Order a family meal for four by Nov. 20 and choose from the following: 16-piece fried chicken with mashed potatoes and gravy with salad ($34.99); Greek chicken with roasted potatoes and salad ($38.99); turkey and noodles with mashed potatoes and gravy and salad ($29.99); or even three large pizzas with two toppings.
Don't even consider skipping dessert and tack on a 10-inch Ghiradelli chocolate cheesecake for $23; a 10-inch pecan pie cheesecake for $25; a 10-inch pumpkin cheesecake for $26.
And if you don't even wanna clean up? They're open from 7 a.m. to noon Thanksgiving day!
Bread Basket Cafe & Bakery
This is one of our top options for pies, cakes and rolls for your Thanksgiving celebration. Bread Basket Cafe & Bakery offers online ordering and curbside pickup, making sure your transaction is contact free.
Their rolls include some non-conventional types such as honey oat, parmesan Italian herb, savory bacon, cranberry orange or even cinnamon streusel.
If you're leaning more toward dessert, order traditional pumpkin, pumpkin crunch, double crust apple, raspberry cherry or even a Harvest Moon pie (apple, apricot and cranberry).
Want to go non-traditional and get a cake? They offer pumpkin torte, caramel apple, carrot, simply vanilla, outrageous chocolate, blackberry wine chocolate and cheesecake. 
You can even tack on a little extra to sponsor a meal for a healthcare worker.
Click here for more information.
Rise'n Roll Bakery
This one is tough because Rise'n Roll Bakery in Avon offers the best parts of Thanksgiving: the carbs! Noodles, rolls, buns, sweet breads, bars and pies are all available for preorder. 
From white, wheat and potato dinner rolls to fine, medium and wide noodles, they pretty much cover all the bases.
Back on the dessert side, they're famous for their cinnamon rolls with cream cheese or caramel frosting. In fact, you can get an entire pan of these gigantic rolls, and you'll be the star of the show this holiday season! And their pies especially are fresh, without preservatives and incredibly delicious. They have the basics, like apple and pumpkin, but also some fresh new offerings like blueberry, peach or cherry.
Stop in and see them for an order form or place an order by phone (317) 384-1024.
Oasis Diner
There's no end to local places to get your pies. Oasis Diner in Plainfield is taking orders for pumpkin, pecan, sugar cream, cherry and apple pies as well as cakes. 
You have until Nov. 23 to order for pickup on Nov. 25.
Marsha's Specialty Desserts
Let's be honest. For a lot of us, we don't care what the main dish is. We're really just showing up for the desserts.
Marsha's Specialty Desserts will be offering Thanksgiving pies for $10 each, but you'll have to preorder. You can choose between pecan, apple, pumpkin, peach, sweet potato and pumpkin pie. I tried the mini apple pie recently, and it was delicious. I can only imagine how amazing the full-size pies taste.
Place your order now by calling (317) 271-8300.
For even more options or details on family to-go options in the county, click here.