Are you ready for a career change? Do you want to improve your position with your employer? Are you thinking about going back to school but don't know how? Are you a high school or middle school student? Would you like information about scholarships and financial aid? Do you need help writing essays for scholarships or admission to college?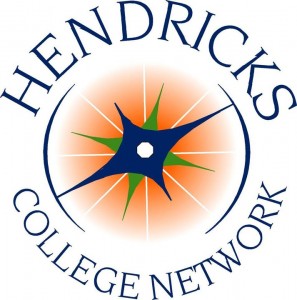 If any of these apply to you, visit
Hendricks County
on
Thursday, Feb. 27
for the
Hendricks County College & Career Fair
at the
Hendricks County 4-H Fairgrounds
in
Danville, Ind.
 The event is hosted by the
Hendricks College Network
 and is open to everyone and anyone, within or outside of Hendricks County. More information on the event is below, but first I wanted to tell you a little more about the Hendricks College Network.
What is the Hendricks College Network?
To learn more about the Hendricks College Network, I spoke with its Executive Director Brandy Perrill. Brandy summarized the agency as the "guidance office for grown-ups." Whether people are looking to earn a degree, improve their skills, train their employees or connect to resources, the Hendricks College Network can help 
with a personal touch and at no cost to the student.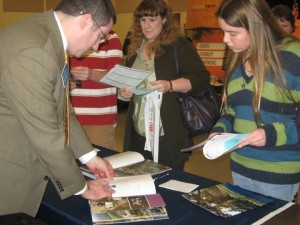 For middle and high school students, they offer guidance counseling and host FAFSA Days at local high schools to help students find and apply for federal and state grant funds. 
(In case you're wondering,
FAFSA
stands for "free application for federal student aid.")
Hendricks County College & Career Fair
One of the many services provided by the HCN is the annual College and Career Fair. Brandy recommends that anyone from middle school to 150 years of age attend, as there is valuable information to be had. Beginning at
5 p.m., Feb. 27
, the fair offers hour-long classes on topics such as scholarships, financial aid, essay-writing, paying for college, apprenticeships, military and trade school options and more. Many courses are repeated again at 6 p.m.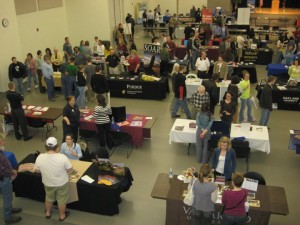 Then
from 6-8 p.m.
, nearly 100 colleges and programs will be in attendance, from local options like newcomer
Midwest Technical Institute
in
Brownsburg
, non-traditional programs like
ITT Technical Institute
or
Western Governor's University
, traditional schools like
Indiana University
 and 
Purdue University
 and many other institutions from across Indiana, the Big 10, the Midwest and beyond. Branches of the U.S. military will also be on-hand to provide information about what they have to offer. All of this information is absolutely, 100 percent
free
to those who attend! Find out what the Hendricks College Network can do for you by attending the College and Career Fair on Thursday, Feb. 27, or by contacting the HCN today!
Hendricks College Network
5250 E. U.S. 36, Suite 1000-5, Avon, IN  46123
(317) 745-8804
Email:  info@hendrickscollegenetwork.org