Dine in Tuscany without leaving
Hendricks County
. One of my favorite
restaurants
in Avon, Indiana, is
Charbonos
. Don't go there expecting spaghetti and meatballs, even though they do have some great pasta dishes. Think steaks, seafood and wood-fired pizzas.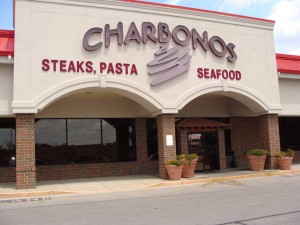 Charbonos
is great for a special night out or dinner with family. They do have a children's menu which comes with dessert, a plus with my daughter. I have been to
Charbonos
many times for dinner, but for this assignment, I thought I would try lunch. I'm glad I did. The food and service was just as impressive as dinner.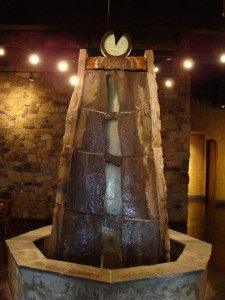 Before I tell you about the food, let me describe the atmosphere. This place is both warm and inviting the moment you walk in. There is a fountain directly in front of you as you enter. Grapevines hang from the ceiling, and stained glass can be seen throughout.  There is a mix of booths and tables. Now to the food...when going to
Charbonos
I always look forward to the bread and dipping sauce.  The bread is always served warm and the dipping sauce is like no other I have ever had. It's not just olive oil with seasonings, this sauce has a bit of a kick to it.  Once I have a bite, I can't seem to stop eating, it is addictive. I could make a meal out of just the bread and dipping sauce. I have had steak, seafood and pasta during past visits and have never been disappointed. On this visit, I decided to order from the unlimited soup, salad and bread portion of the menu.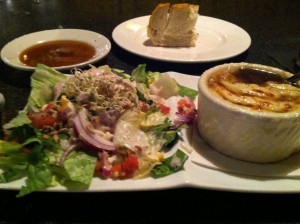 I chose the house salad and French onion soup. The house salad is mixed greens topped with alfalfa sprouts, sunflower seeds, basil tomatoes, red onions and cheddar and mozzarella cheeses. I chose the cranberry poppyseed dressing, which I love. No matter which dressing you choose, they are all made from scratch. The soup was outstanding as well. If you like French onion soup, you will like theirs. They also always have chicken velvet soup available, which is amazing as well, and a soup of the day. So, if you are visiting Avon or Hendricks County and looking for a quality, fine dining experience, be sure to try
Charbonos
.
Hours:
Monday-Thursday: 11 a.m.-10 p.m. Friday-Saturday: 11 a.m.-11 p.m. Sunday: 10:30 a.m.-9 p.m.
Phone:
 (317) 272-1900