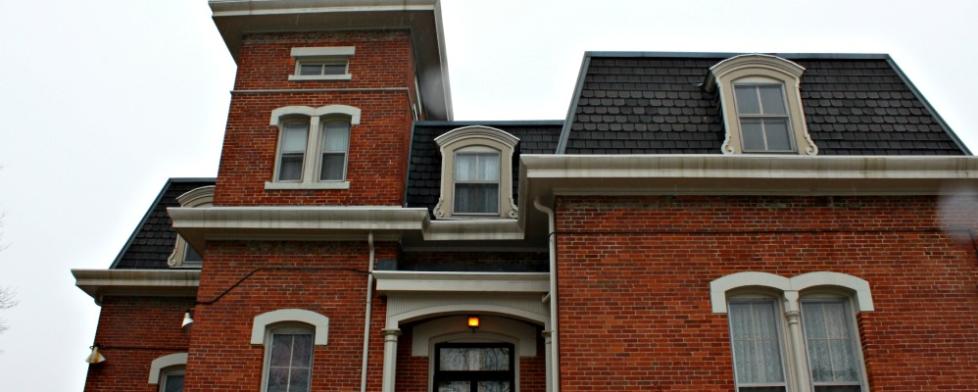 I spent over 20 years as a resident of Hendricks County, but I'm ashamed to say that in that time I never once visited the Hendricks County Historical Museum. I had the opportunity to tour the museum with my children this week, and I now know that I was truly missing out on one of our county's hidden treasures.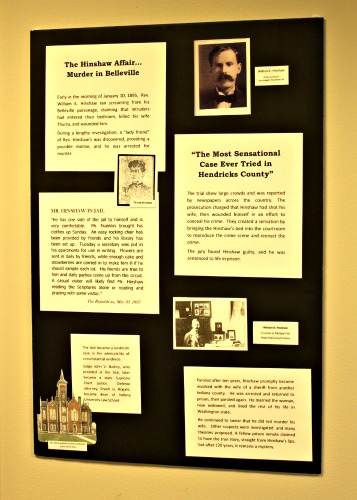 Even if you've made a visit to the museum before, you'll want to return to see the updates and new exhibits that have been added. A functional update that's been made is a new handicap-accessible bathroom. The new exhibits highlight different facets of Hendricks County life and history.
The building that now houses the Hendricks County Historical Museum was once the Hendricks County Jail and sheriff's residence. The first new exhibit discusses fact and fiction about the jail, and answers questions like, "Was John Dillinger ever a prisoner in the Hendricks County Jail?"
There's also a section devoted to Rev. William E. Hinshaw, a Belleville pastor who murdered his wife. The trial was a national sensation, and Hinshaw was found guilty and sent to the Hendricks County Jail.
Another new feature at the museum is the Home Grown Talents exhibit, which pays homage to local sports heroes like Jeff Gordon, Gordon Hayward, and Bridget Sloan. Most interesting to me was Samuel Luther "Big Sam" Thompson, who was a professional baseball player from 1884 to 1898. Thompson was a Danville native, and was inducted into the Baseball Hall of Fame in 1974.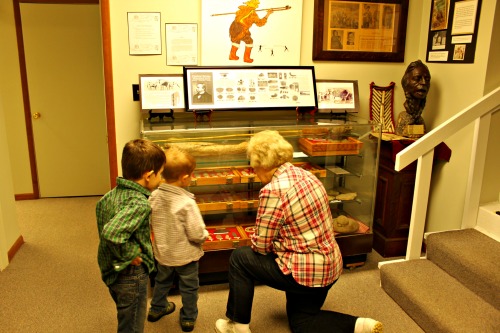 But the new exhibit my children enjoyed the most was the collection of early Native American artifacts.
Local residents have loaned their personal collections to the museum, creating a comprehensive display of Native American arrowheads, tools, and jewelry. I especially enjoyed learning about Clifford "Click" Relander, who devoted much of his life to research and relationship with Native Americans.
In addition to these new exhibits, there are several permanent exhibits that are a must-see.
My boys loved checking out the original jail, and seeing the rooms of the sheriff's home that are presented just as they would have been years ago.
Collection manager Gail Tharp was a wonderful tour guide, taking the time to show us every highlight of the museum. She answered all of our questions and did a great job of presenting local history in terms my children could understand. My sons are already asking me when we can go back!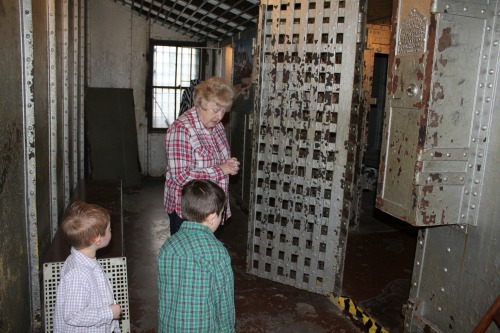 Whether you've lived in Hendricks County your whole life, or you're here for a visit, make it a point to tour the Hendricks County Historical Museum.
If you've never been, you're missing out on an excellent interactive learning experience. If you've been before, you'll want to return to see what's new.
The museum is open to the public from 11 a.m.-3 p.m. every Saturday and to groups by appointment. Tours are free though they do have a donation box by the door to help support their efforts. 
Another great way to support the museum is coming up next month. The first-ever Dancing With the Hendricks County Stars fundraiser will be held on April 9 at the Hendricks County 4-H Fairgrounds & Conference Complex. It will showcase local "celebrities" in a format similar to the hit-TV show. For more information or to purchase tickets to that event, click here.