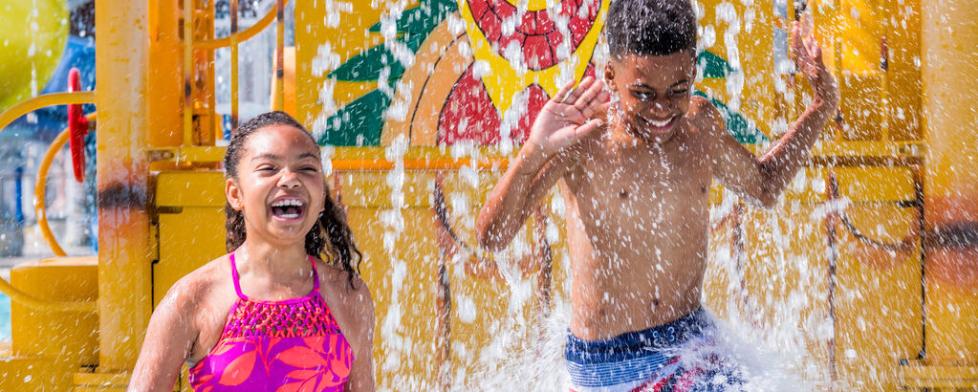 As we work our way through this pandemic, we have reached Stage 4.5 in Indiana Gov. Eric Holcomb's Back on Track Indiana plan. The change replaces the previously anticipated step of moving to Stage 5 of the plan as the Governor announced a pause at least through Aug. 27 before moving forward.
New Statewide Mask Mandate
Separate from the stages, the governor also mandated that anyone age 8 and older must wear a face mask in indoor public spaces, commercial entities, transportation services or in outdoor public spaces where social distancing is not possible throughout all of Indiana beginning July 27 to a yet-to-be-determined date.
Stage 4.5 Guidelines
Some of the highlights include allowing these as long as social distancing guidelines are followed, which means people still need to be six feet apart and masks are recommended:
Social gatherings of up to 250 people
Sports leagues and tournaments for non-contact sports can begin
Restaurants can open their indoor dining to 75 percent capacity
Bars and bar seating in restaurants can open to 50 percent capacity
Museums, zoos, aquariums and other entertainment and tourism-related venues can open to 50 percent capacity
Amusement parks and water parks can open at 50 percent capacity
Stores and malls can open to full capacity
Movie theaters and bowling alleys can open to 50 percent capacity
Raceways can open to 50 percent capacity
Playgrounds can reopen
Festivals, fairs, parades and similar outdoor gatherings can occur with restrictions.
What Does This Mean For Hendricks County?
Some of the obvious takeaways are Splash Island Family Waterpark, Gill Family Aquatic Center and all our splash pads and playgrounds can all open.
Our fairs and festivals can now occur as long as social distancing and other preventative guidelines are followed.
Outdoor Recreation
Our trails, parks and golf courses, which have been open for awhile remain open.
Waterparks & Splash Pads
As for our water parks and splash pads, all are now open.
Splash Island Family Waterpark - The Town of Plainfield has decided to open their outdoor water park at 50 percent capacity.
Splash Island Indoor - It has reopened with restrictions including no open swim times for the public. The capacity for the indoor pool is 25 people, so participants must sign up for both aquatics classes and lap swim to secure a spot.
Richard A. Carlucci Recreation & Aquatics Center - The facility can now have up to 250 guests under the new guidelines, but that is all that will be allowed in at one time. The indoor courts will be open for basketball shoot around and pickleball only. The Playworld children's area remains closed, however.
Gill Family Aquatic Center - Our only other waterpark, located in Danville, is open but allows only 250 guests at a time.
Splash Pads - All three splash pads at Hummel Park in Plainfield, Washington Township Park in Avon and Watermill Splash Pad at Williams Park in Brownsburg are open.
Playgrounds
I checked with all of our park officials and all playgrounds throughout Hendricks County are now open.
Local health officials have stressed, however, that parents need to remain vigilant by bringing hand sanitzer, having their children wash their hands frequently and even having their children wear face masks if the playground is busy and/or they are in constant contact with other children. 
All parks have opened their restroom facilities, sports fields and courts.
Dog & Skate Parks
All dog parks, including the new Cardinal Bark Park in Brownsburg, are open and the Plainfield Skate Park has reopened.
Restaurants
Restaurant dine-in services remain at 75 percent. However, state leaders have been clear that the expansion to that capacity doesn't supersede the six-foot social distancing that is required.
For more information on what every Hendricks County restaurant is currently offering, check out our easy-to-read and regularly updated Hendricks County Restaurant Guide.
We also have seen an increase of outdoor dining options because so many people still aren't comfortable dining or even going inside a public place. Restaurants who have never or not always offered outdoor seating like the Mayberry Cafe, Books & Brews and Rusted Silo Southern BBQ & Brewhouse have added it since the pandemic started.
You can find our recommendations for best outdoor dining options here.
Top Indoor Attractions
We checked in on some of our indoor attractions and found various reopening plans.
Shopping & DIY
With this new stage allowing stores at full capacity, we've noticed that many will cautiously do so. The Shops at Perry Crossing, our only full-scale mall, will allow their stores to individually evaluate their needs and plans.
Many of our locally-owned shops already have reopened.
Many of our DIY studios also are taking a cautious approach. The Tie Dye Lab and uPaint Pottery Studio have opened to 50 percent capacity. Summer camps and pottery to go also remain available at uPaint.
Lucas Oil Raceway
The track has a couple of bigger events coming up that will open to 50 percent of spectators. Masks will be handed out at the gate to all fans and are expected to be worn.
Click here for more information on their schedule for the rest of 2020.