Have you ever had those moments in your life when you just need a change of scenery? That's where I found myself last week. I needed to get away to smell some new air and taste some new water.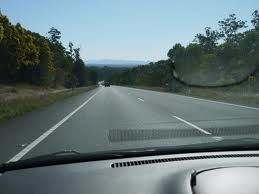 The hubs packed up the Civic; we sent our daughter to the grandparents and set out on a weekend adventure. We headed to a tourist destination in a nearby state a few hours away. As we began to walk around and get our bearings, I was trying to find the magic in this tourism town. We walked through the town, had some dinner and enjoyed the views at a local park. Don't get me wrong it was a very lovely spot but it was lacking the luster I believed it would have. As we sat at a local coffee shop, I found myself looking at my husband asking, "Is this really what we drove for?" The drive home (a day early) got me to thinking about my hometown, my county…
Hendricks County
. You should know I'm an Indiana girl. In fact, I'm a Hendricks County girl. I have lived in this county since I was 6 years old and I love this community. As fields and lakes and semis passed in my rearview mirror, I couldn't help but wonder why I felt the need to drive five hours away when my own county possessed everything that I had driven away to find.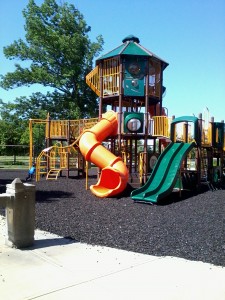 Today, I took my daughter to the
Washington Township Park
in Avon, Ind. She had a blast as we explored the new playscape, watched the ducks at the pond, walked through one of the wooded trails, she even got to see several of her favorite animals heading to their own special play park. I can't imagine the fun she will have going to the
Splash Pad
they have there at the park this summer! All of a sudden it hit me, just five minutes from my front door was a perfect place for a (daycation) for me and my kiddo. As I'm sure many of our
visitors
have discovered, Hendricks County has everything you need for a perfect, affordable vacation! I'm proud to say, I'm a Hendricks County wife, mom and daughter. My husband and I have chosen to raise our daughter here because we think Hendricks County is a great place with great people. It truly is a place with diverse scenery,
activities
and towns. As we move forward in this journey, I hope you will join me as I strive to find new, creative, budget-friendly adventures in Hendricks County for my family and yours to enjoy! I have a feeling we may be surprised to find out just all Hendricks County has to offer. I sure hope you will join me, I think we are going to have some fun! Until then...