Outdoor concerts are one of my absolute favorite things about summer. 
There's just something about summer nights that seems to go perfectly with live music. All I need is a lawn chair, beautiful surroundings and some good music to be content on a warm evening.
There's great live music of all kinds happening all over Hendricks County this summer. You can find everything from classical to country to rock, performed in our beautiful parks and town squares. Here's a list of upcoming concerts, so you can find the outdoor summer music event near you:
Avon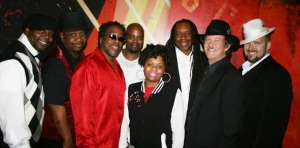 7 p.m., June 19
Washington Township Park Amphitheater
FREE 
This concert features popular Indianapolis band Toy Factory. Bring your blankets and lawn chairs, and don't forget cash to purchase food grilled by the Avon American Legion 145 and beers from 3 Pints.
Brownsburg 
Brownsburg Parks Summer Concert Series
7 p.m., July 16 & Aug. 20 and 5 p.m., June 28 and Aug. 9
Arbuckle Acres Park
FREE
Held both Thursdays and Sundays throughout the summer, the series opened last week with Levi Riggs. Other performances this summer will include My Yellow Rickshaw, Cook & Belle, The Flying Toasters and Blue River Band.
**Special note: The June 28 performance will be on the lawn in front of Town Hall instead of the park. 
Danville
7:30 p.m., June 20, July 18, Aug. 15 and Sept. 19
Courthouse Square
$5 for ages 21 and older, under 21 are free 
This live music series features performances from Audioacity, Cari Ray, Levi Riggs and Cook & Belle. Lawn chairs are welcome, but coolers are not permitted. Gates open at 6:30 each night, so come early to find the best spot!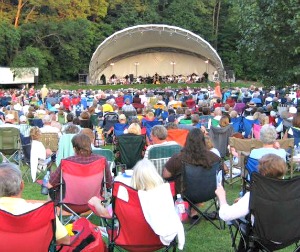 8 p.m., July 9
Ellis Park
$18 in advance, $20 day of the event.
Don't miss this chance to hear the Indianapolis Symphony Orchestra perform in Hendricks County! Don't forget to bring your blanket or lawn chair, and stick around after the show to enjoy some fireworks!
6:30 p.m., July 31
Danville Music Palace (1225 W CR 100 S)
$10, children under 12 are free
Dr. Joe Heller and Dr. Jim Richardson will be performing at this fundraiser to benefit the Hendricks Regional Health Foundation. Bring your lawn chairs and coolers, and enjoy a great night of music for a good cause.
Plainfield
6:30 p.m., July 18 and Aug. 22
Hummel Park
FREE
This summer concert series features Big Roscoe in July and the Indianapolis Jazz Orchestra in August. This free event is perfect for the whole family, but don't forget your lawn chair or blanket.
7 p.m. every Friday through Sept. 25
Chateau Thomas Winery
FREE
Chateau Thomas Winery provides an amazing setting for this outdoor concert every Friday night except July 10 and Sept. 11 through the summer. With 15 shows, Music on the Veranda provides quite the selection of music including blues, jazz, rock, oldies, Cajun and more. I will have more on this specific series next month right here on the Hendricks County Insider blog after experiencing it myself later this month. 
Click here for their complete schedule
.
This summer is full of music and fun -- don't miss it! Take advantage of these great opportunities to enjoy a relaxing evening of summer sounds here in Hendricks County.