As we continue to trudge through winter here in
Hendricks County, Indiana
, there's a fever that's running rampant through my house: Cabin fever. My kids are bouncing off the walls, my wife and I are sick of staring at each other, and if we play one more game of "Uno," I'm going to scream.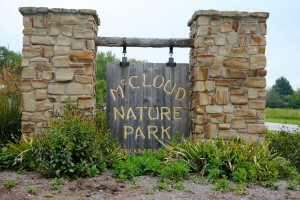 Mercifully, however, 
Hendricks County Parks & Recreation
 offers some outdoor alternatives. The most recent issue of "The Explorer" contains the winter and spring program schedules. You can either pick up a copy of "The Explorer" at the
Hendricks County Convention & Visitors Bureau
(8 W. Main Street in Danville) or
click here
to pull it up on your computer screen. They have some interesting things on tap and unless otherwise indicated, none of these events require registration, they're for all ages, and they're free to attend. Let's check it out.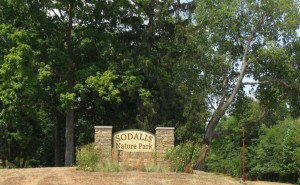 Winter Signs, Scats, and Tracks: Bring the family to Sodalis Nature Park at 11 a.m., Feb. 2 in Plainfield, Indiana, to learn about the winter habitats of all sorts of birds and critters. You'll learn how to track animals by identifying their signs like broken twigs, rubs, tracks and scat. My 5-year-old daughter asked me what "scat" is. "It's animal poop," I told her. "EWWWWW!" she said with a big smile. "I wanna see some!" Hey, whatever it takes to get everyone out of the house.
How Much Wood Would a Woodchuck Chuck?:  After I indulge my kindergartner's perverse fascination with animal poop at Sodalis, we'll have plenty of time to make it up to McCloud Nature Park in North Salem that same day (Feb. 2) for a 2 p.m. program to spend Groundhog Day learning about...well...groundhogs! Put on some comfortable shoes to hike the trails in search of groundhogs (also known as woodchucks) in their natural habitat and see if he sees his shadow.
Sandhill Crane Migration:  Come back out to McCloud Nature Park at 2 p.m. the following Saturday (Feb. 9) to learn about these cool migratory birds, when and where they pass through Indiana, and the unique sounds they make.
Bluebird House Build:  If you're interested in attracting bluebirds that are beautiful to listen to and to watch, you'll want to build them a birdhouse for your backyard. At 2 p.m., Feb. 16  at McCloud Nature Park, you can do just that. Register for the 90-minute-long program by calling (317) 718-6188, and the park will set you up with the materials, easy instructions and on-site assistance for a fun project for anyone age 8 or older.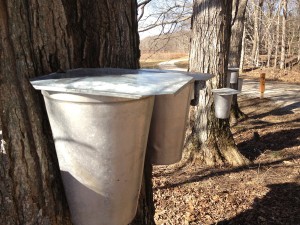 McCloud Maple Sirup Days!:  No, I didn't spell sirup wrong. There's a difference between sirup and syrup. You'll learn what that difference is -- and so much more during this hands-on experience at McCloud Nature Park -- during the Maple Sirup Days on Feb. 23 and 24 and March 2 and 3. Mark those days on your calendar and keep your eye on this blog in February when we'll go into more depth about this popular event.
So before you succumb to cabin fever, try some of these Hendricks County Parks & Recreation programs or head on out and hike one of the many nature trails that provide beautiful vistas and other amazing scenery. Before you know it, spring will be here soon!