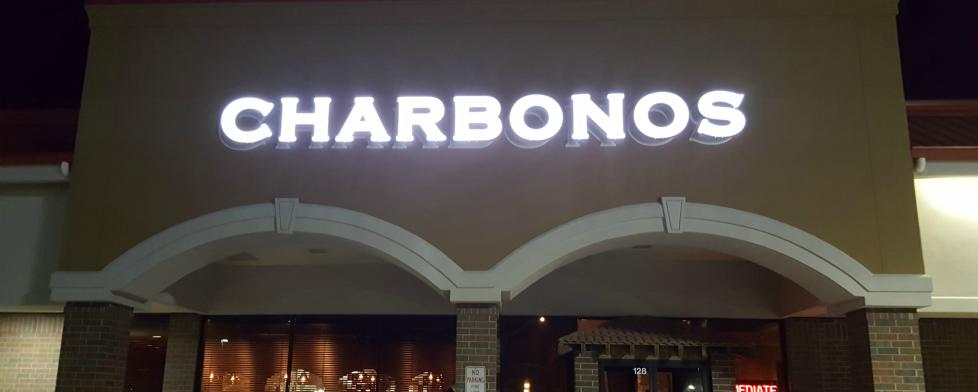 It had been a long week at home. Staying in solitude means missing some creature comforts including a good meal from a favorite restaurant.
My entire household needed a break from the house and found ourselves craving some of our favorite local dishes.
We knew we wanted to support a locally owned restaurant but needed to find out what eateries were open and what they were offering. Luckily, I knew exactly where to find that information on the new All In, Hendricks County Community page.
Among the many features on that site, an extensive list of what restaurants are doing to help during this COVID-19 pandemic. Our staffers worked hard on this, and it was the first resource we put together to help our community.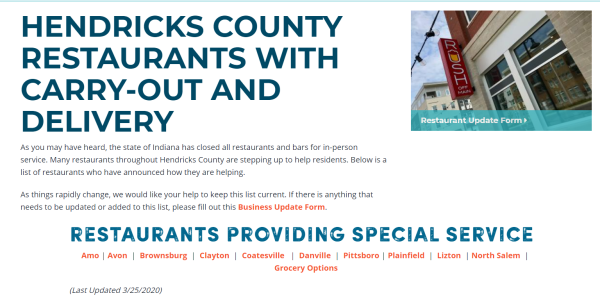 It is full of details for every restaurant by town. You can find out if they are offering delivery, carry-out, curbside pickup, and it even includes notes with additional information and is updated frequently.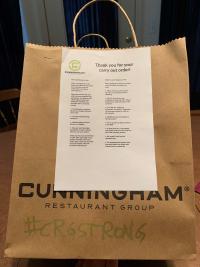 My family learned one of the restaurants we were considering -- Charbonos in Avon -- is offering double VIP points during this pandemic for all carry-out orders like all its other Cunningham Restaurant Group brethren. We wouldn't have known that without the handy All In, Hendricks County restaurant list.
I also learned from scanning the list that I can make a drive-thru, doughnut pick-up at Hilligoss Bakery, order take and bake pizza from Rock Star Pizza and that Rock Star and the Jack's Donuts in Brownsburg and Plainfield have these cool Take & Make Kits (pizza and donuts respectively) for families to have fun at home.
I have been amazed at how restaurants have quickly adjusted to this new normal. There's lots of good stuff happening out there.
So, take precautions and be safe but try to get out there to support your favorite local restaurants. During this time, we all need to show a little more patience, kindness and compassion.
My family couldn't have been more pleased with our meal from Charbonos. They even included their complementary loaf of bread with their signature dipping sauce.
If it wasn't for the messy house, I would have sworn I was there.