I love summer festivals: the sights, the sounds, the food. Especially the food. Wherever we go, I am always drawn to the open grill with it's mouth-watering aroma, and that is what the
Hendricks County Rib-Fest
is all about.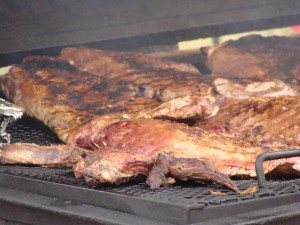 June 28 marks the 10th anniversary of the Rib-Fest that has become a summer tradition in Hendricks County. Local restaurants gather and compete over an open flame for bragging rights of  'best ribs' and 'best sauce' judged by local tasters. Vendors this year include Delia's, Andre's BBQ, Pit Stop BBQ & Grill, Divine BBQ, Texas Roadhouse, Rollin Smoke and Judges BBQ. If you're a rib lover like I am, all of those options may be a bit daunting. I mean, how do you choose? Well, lucky for us they offer a two-bone rib sampler for $3. So the choice becomes a little easier on your wallet and your taste buds. But don't think that the only food on the menu is ribs. You can also enjoy corn dogs, pulled pork sandwiches, turkey legs and even mac & cheese. Be sure to check the
Avon Chamber of Commerece
website for a complete list of vendors and a
menu
. And make sure you save room for dessert. Strawberry shortcake, ice cream, elephant ears and even smoothies. Yum!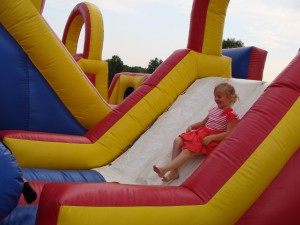 Of course, a festival would not be complete without games and activities for the kids.
Silly Safaris
will entertain with a live animal show. A perfect blend of fact and fun for the entire family. Inflatables and other kids games will also be available and live musical performances will include the Jessie Brown Band and Jai Baker Band on stage. At 7 p.m., the celebrity judging will take place with winners announced and the evening will conclude with an impressive display of fireworks.
Schedule of Events
4 p.m. -- Games and Vendors open
5:30 p.m. -- Silly Safaris - Hendricks County Solid Waste District Tent
6:15 p.m. -- Jessie Brown Band
7 p.m. -- Celebrity Rib Judging
8:15 p.m. -- Jai Baker Band
10 p.m. -- Fireworks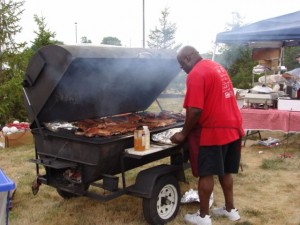 Hendricks County Rib-Fest will be on the grounds of Kingsway Christian Church, 7981 E. County Road 100 North, Avon. Parking is $5 (cash) with overflow parking at Sycamore Elementary School and Avon Middle School North. A shuttle will be available throughout the evening. Please look for shuttle stop signs. Also, please note, there will be two credit card only lines accepting Visa, MasterCard, American Express and Discover. Be sure to check the
menu
for a complete list of pricing. So bring the whole family and head on out to the Hendricks County Rib-Fest on June 28. Enjoy the sights, the sounds, the fun and especially the food!