You never know what might prance into Hendricks County. For you feline lovers, some of the country's top cats are coming to Plainfield, Ind. The
Indy Cat Club
is moving its annual Cat Fanciers' Association Cat Show from the Indiana State Fairgrounds to its new home in
Hendricks County
 for the first time Oct. 27 and 28 at the Duke Energy Event Center at the Metropolis Mall.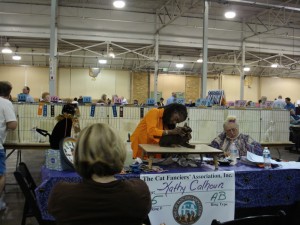 If you love cats, you will want to see the hundreds of pure bred cats competing in this year's show. In its 41st year, this cat show showcases about 40 different feline breeds from all over the world. The categories include short-haired, long-haired and household pet. "People can expect it to be competitive, but mostly it is just a lot of fun and a great event for cat lovers," said Pam DeGolyer, show manager and president of the Indy Cat Club.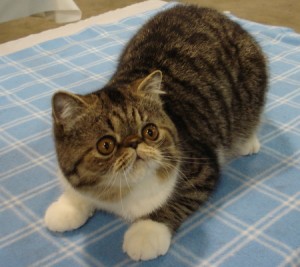 In addition to the show, vendors will be selling treats, toys and other feline accessories. Don't have a cat to shop for? You can adopt a cat at the show. Pure bred kittens will be available for purchase. DeGolyer suggests you bring along a cat carrier if you plan on purchasing a cat. Also, you will be asked to sign a contract saying you will protect the kitten.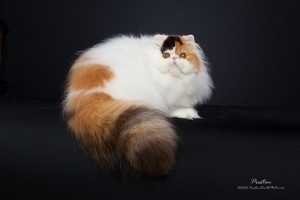 The show is 10 a.m.-5 p.m., Saturday and 9 a.m.-5 p.m. on Sunday. Judging starts at 10:30 a.m.      
Indy Cat Club - 41st Annual Cat Fanciers' Association Cat Show
Where: Duke Energy Event Center at Metropolis Mall, 2499 Futura Park Way, Plainfield.
When: 10 a.m.-5 p.m. Oct. 27 and 9 a.m.-5 p.m. Oct. 28.
Tickets: $5 person or $10 a family