Hendricks County, Indiana, has a number of excellent wedding venues, perhaps none more seasoned than Kennedy Estate. Open for more than eight years now, Kennedy Estate has seen so many lives transform by hosting more than 600 weddings.
Formerly known as the Barn at Kennedy Farm, Kennedy Estate has introduced a fresh and elegant look. From the moment you drive up to the estate, you're captured by the unique structure.
As you walk through the elegant and tastefully lit barn, you'll land on a large porch overlooking a beautiful field, fit for a tasteful outdoor ceremony.
The Venue
Located at 525 N. State St. in Lizton, IN, just off I-74, Kennedy Estate offers a convenient location for couples seeking a unique wedding venue in Central Indiana.
You can tell the barn was built specifically by owner and creative designer Kim Svoma as a wedding and event venue as she seemingly thought of everything.
Whether you're planning an outdoor or indoor event or wedding ceremony, Kennedy Estate has you covered with multiple locations fit for any event of up to 250 people.
For those interested in unique backdrops for wedding photos, there is a vintage train caboose and Ferris wheel on the property.
But that's just the beginning...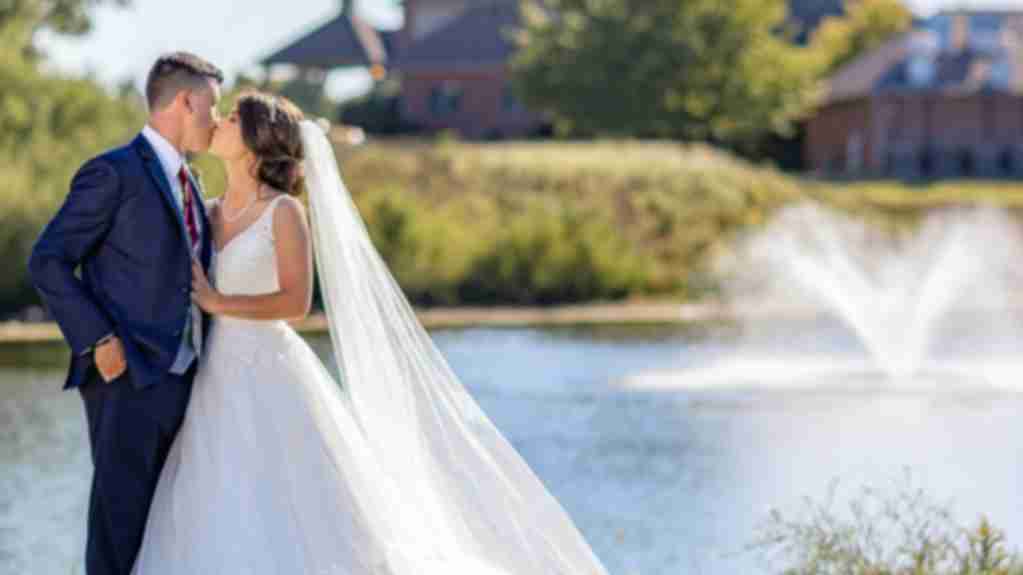 Free Wedding Guide!
Get your insider guide to all things Weddings in Hendricks County with our FREE Wedding Guide. Download or order a print copy today!
Affordable Options & Offerings
If you're looking for the freedom to customize, Kennedy Estate has a multitude of offerings, including event staffing, affordable options from the in-house bar and all the tables and chairs you'll ever need for your event. They also offer personalized floor plans.
If you're having a difficult time deciding on a design for your ceremony or reception, you have access to an extensive collection of more than 100 categories of decorations. Among these categories are lighting, florals, signage and a number of large items for ceremony decoration.
Kennedy Estate also does not have a required vendor list, allowing you to choose any caterer, photographer or minister you wish.
Expert Assistance
Perhaps the greatest benefit of booking your wedding at Kennedy Estate comes from the planning assistance.
Kennedy Estate offers their brides a wedding planning guide, two personal one-on-one planning sessions with the venue manager and a day-of coordinator.
For the bride and groom, Kennedy Estate has a three story, climate-controlled tower, fit with separate rooms for each bridal party to get ready in.
From the beautiful 40-acre grounds to the countless planning amenities, Kennedy Estate has so much to offer.
If you have any questions about Kennedy Estate, don't hesitate to contact Visit Hendricks County. If you decide to bring your wedding to Hendricks County, we offer complimentary planning services to make sure both you and your wedding guests have a great experience!