Hendricks County's largest, and perhaps most extravagant, wedding venue, is celebrating it's fifth year of operations. 
Beginning as a residence, before becoming an event venue, it has become one of the more popular places for a wedding in Central Indiana,  It's impressive from the moment you arrive.
As you drive through the iron gate and enter the property, you wind down a beautiful, tree-lined drive that leads you through the woods to the large, secluded estate. 
Lizton Lodge
Located in the country at 1392 Wyatt Way, Lizton, Indiana, this venue boasts both indoor and outdoor options.
Outdoors, they have several possibilities including "sunset hill" or under the lights and archway of the courtyard. The design and offerings of the Lizton Lodge have been well thought out with weddings and events in mind.
Sure to be a favorite inside is the clean, white banquet room. It can be used for the ceremony as well as accommodate up to 200 guests for a reception.
The icing on the cake of this banquet space is the giant chandelier custom designed by the owner.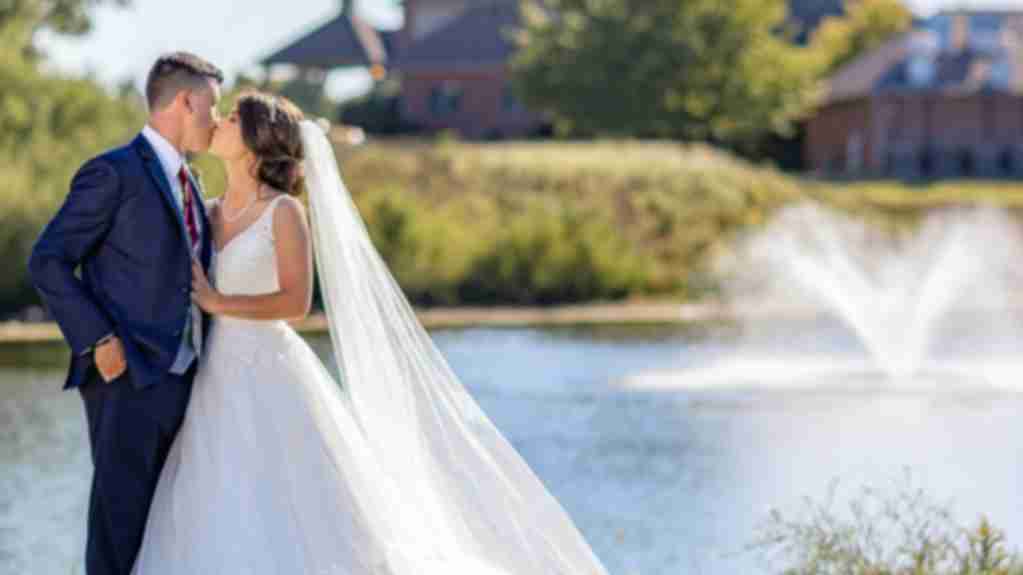 Free Wedding Guide!
Get your insider guide to all things Weddings in Hendricks County with our FREE Wedding Guide. Download or order a print copy today!
The Comfort of Lizton Lodge
Those considering the Lizton Lodge for their wedding will be blown away by the large areas to get ready and relax. With ample room for the bridal parties, the lodge offers a level of comfort and calmness few wedding venues possess. 
There is ample space, which is a rarity for wedding venues, as well as beautiful wooden lockers for the ladies, a pool table and even a theater room for the guys!
When planning a wedding, a large and expensive consideration is food. The Lizton Lodge does allow outside caterers, which is rare for such a high-class venue.
They also have a beautiful kitchen equipped with professional-quality appliances for the caterers to keep your food warm and ready to serve your guests!
They will be thrilled with such a fantastic space to work at a wedding venue!
Non-Wedding Events
For those searching for a space to host a non-wedding event, they have options for you, as well. 
The Lizton Lodge has everything from a beautifully finished conference room with a private entrance to a smaller room on the property that would be perfect for occasions such as graduation parties.
Less than one mile from I-74, its convenient location gives the Lizton Lodge easy access from not only the surrounding area, but Indianapolis as well. 
No matter what kind of event you need to host, from an extravagant wedding to a corporate meeting, you will want to consider the Lizton Lodge!
If you have any questions regarding this venue or the wedding services we offer, don't hesitate to contact me or any of our staff at Visit Hendricks County.