When I visit a new city or town, I always ask a local's opinion for his/her favorite places, so I developed this regular feature called Local & Lovin' It hoping visitors to
Hendricks County
might benefit from the advice of long-time locals.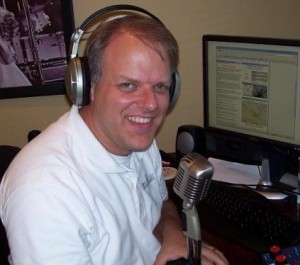 Our latest Local and Lovin' It features
Shane Ray
. Shane is the owner and operator of Hendricks County's radio station,
XRB Radio
, "The Voice of Hendricks County," and has lived in
Hendricks County
for the past 12 years. I stopped by XRB Radio to meet Shane and get a behind the scenes tour of XRB Radio, which plays classic hits, along with its regular schedule of programs.
What is one of your favorite things about living in Hendricks County that sets it apart from other places?
It still has that small-town, rural feel in many ways though you are so close to anything you want. You can have a locally-owned restaurant, if you want to eat out, or you can go into one of the chains. If you want to go a little bit further, you have Indianapolis. Shane said where he grew up in Kentucky, you either lived in the city or the country, and he enjoys having a mix of both in Hendricks County.
Do you have a favorite Hendricks County local breakfast spot?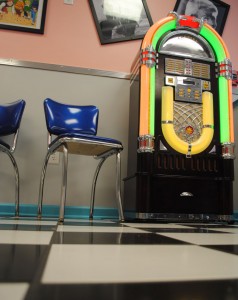 Corkey's Fabulous 50's
(745 E. Main St., Danville, Indiana) -- Shane told me that he enjoys the diner atmosphere that includes a 1950's jukebox, waitresses wearing 50's-era poodle skirts and Elvis Presley cardboard cutouts.
What are a few Hendricks County events that you look forward to each year?
1.
The Hendricks County 4-H Fair
-- July 14-20, 2013 at the Hendricks County 4-H Fairgrounds and Conference Complex, 1900 E. Main St., Danville. 2.
Farmers Market in Danville
-- Saturdays from May through September at the Hendricks County Courthouse Square, Danville. 3.
Hearth at Prestwick Annual Car Show
, Avon. Shane said you'll find classic cars as well as a few hot rods at this popular car show in Avon.
Do you have a few must-see places for visitors to Hendricks County?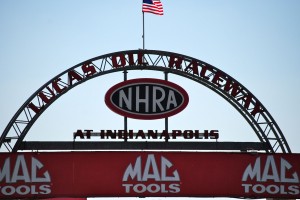 1.
Lucas Oil Raceway, Brownsburg, Indiana
-- Check their
website
for a schedule of upcoming races. 2.
Metropolis Shopping Center/Mall
, 2499 Futura Parkway, Plainfield -- Check their
website
for a list of stores and restaurants. 3.
Williams Park, Brownsburg
, 940 S. Locust Lane, Brownsburg -- This 77-acre park will keep you and the kids active, with its popular Blast-Off playground, walking trails, basketball courts and more.