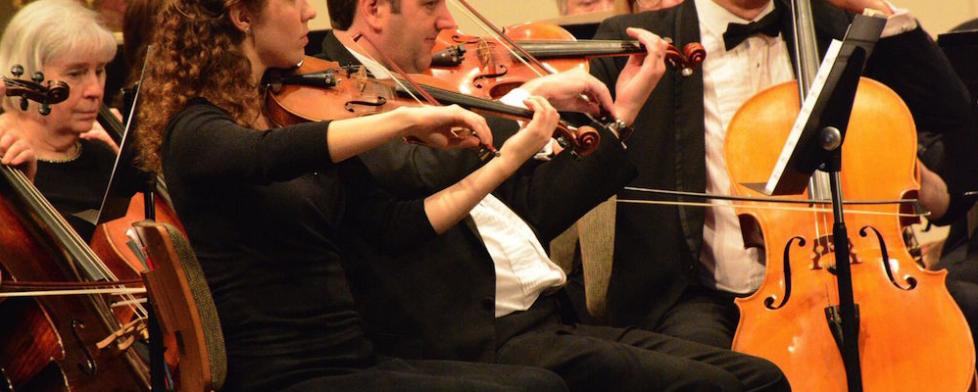 An upcoming performance by the Hendricks Symphonic Society will combine two things I love -- music and art.
The Hendricks Symphonic Society will perform Pictures at an Exhibition during its Northern Exposure concert Feb. 26 & 28.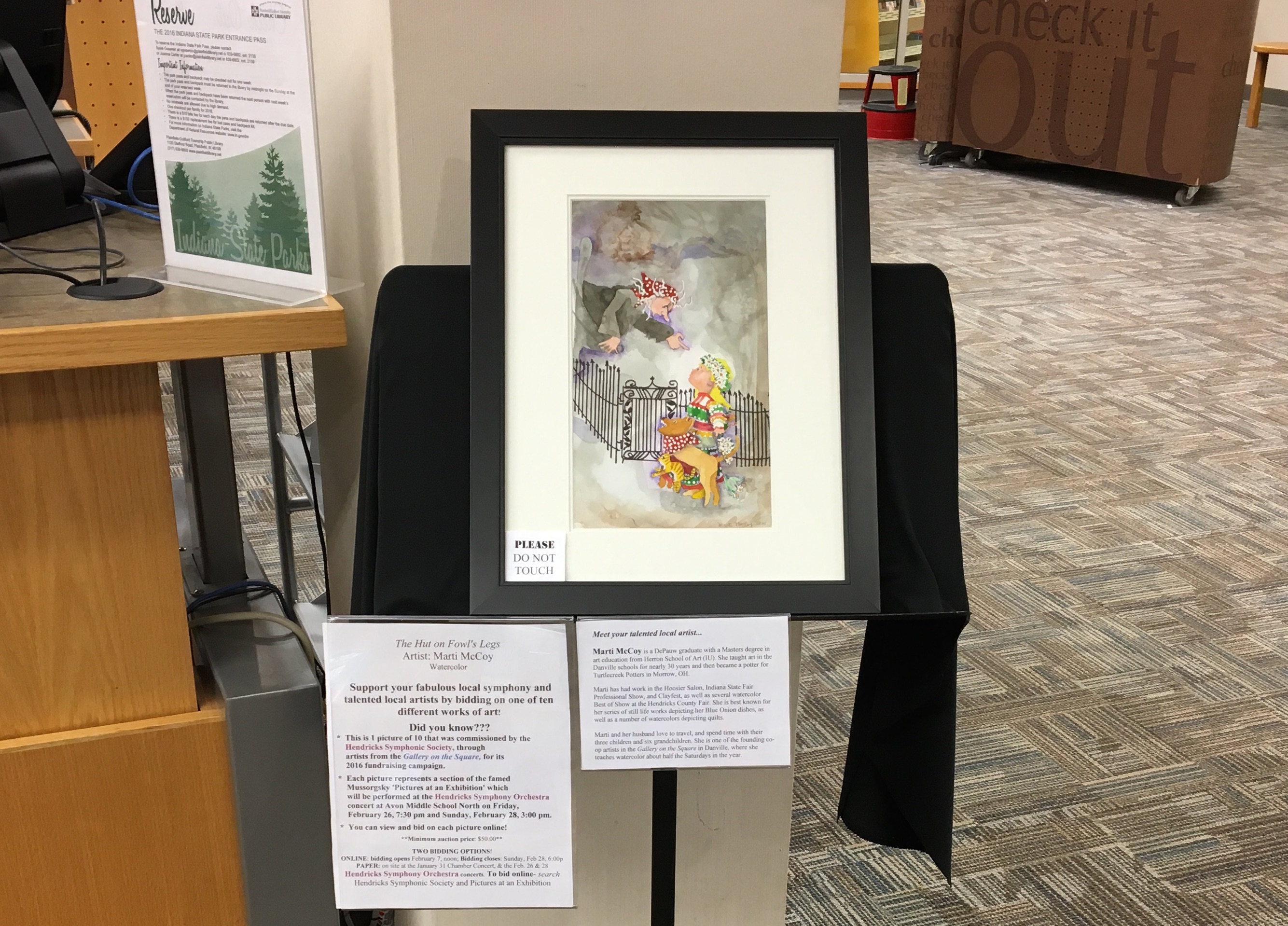 Hendricks County artists from Gallery on the Square, the Hendricks County Arts Council's gallery in downtown Danville, have produced their renditions of the 10 pictures depicted in the music. The 12x18 paintings are being auctioned off to benefit the Hendricks Symphonic Society.
And, by the way, if you haven't visited Gallery on the Square, make sure to go soon. The gallery is part of the Rural Routes to Main Street Cultural Trail. It is open 10 a.m.-5 p.m., Monday-Saturday and features all kinds of fantastic local artwork, including drawings, paintings, metal sculptures, mosaics, wood art, photography and fiber art. 
The painting pictured above is titled The Hut on Fowl's Legs, which is the ninth movement of Pictures at an Exhibition. The painting is by Hendricks County artist Marti McCoy. McCoy is a DePauw graduate with a Masters degree in art education from Herron School of Art (IUPUI).
Her painting is currently on display at the Plainfield-Guilford Township Public Library. To view or bid on this painting and the nine others up for auction, visit the Hendricks Symphonic website.
Northern Exposure (featuring orchestra music from northern countries) will be performed 7:30 p.m. Feb. 26 and 3 p.m., Feb. 28 at Avon Middle School North, 1251 Dan Jones Road, Avon.
The orchestra will perform Pictures at an Exhibition by Russian composer Modeste Mussorgsky. They also will present Finlandia by Finnish composer Jean Sibelius and his Violin Concerto in d minor, Op. 47, featuring concertmaster Tricia Frasure as soloist. Images of the 10 paintings will be projected on a screen as the orchestra plays, Hendricks Symphonic Society Music Director Benjamin G. Del Vecchio said. 
Tickets are available online. Adult tickets are $12 in advance, $12.50 in advance if purchased online, $15 at the door, and $12 for those over 65 years old. Student tickets are $5 in advance, $5.50 in advance if purchased online, and $7 at the door.
Take this opportunity to see what some of the best musicians and artists in Hendricks County have to offer. You won't be disappointed.