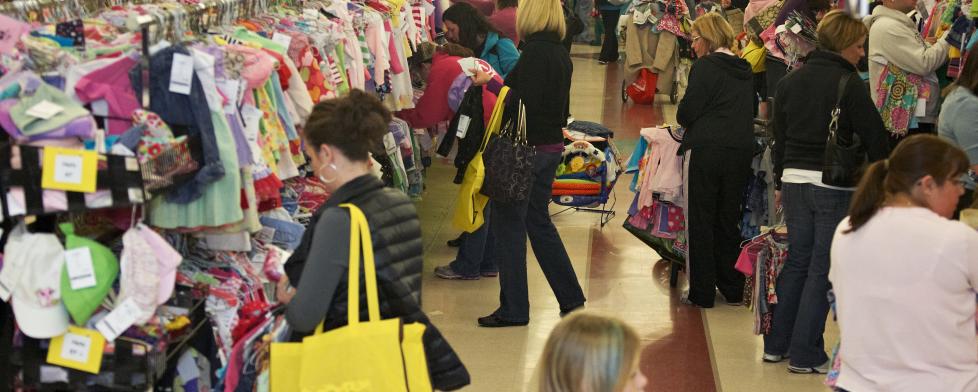 I will never forget shopping at my first kid's consignment sale. I was six months pregnant and still had a long list of things to get for my first baby.
My husband had went back to school on the GI Bill, and I was working as an assistant teacher. Money was tight. But like all mothers I wanted to provide all that I could for this little being we created.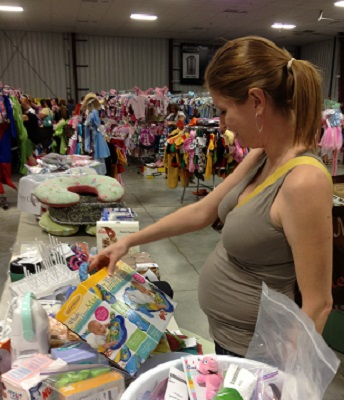 Shopping a consignment sale was my answer. 
I remember winning a presale pass to shop early, and those are like gold. You not only have the best selection but also the best prices.
For example if you have a stroller on your list, it is easier to find the one that fits your wants and budget much easier if you have 40 to choose from instead of 5. For items like bumbo seats, they are all priced differently. Shopping early, means you can try to grab the one at the lowest price! 
So how does Here We Grow Again (HWGA) consignment sale work? It is like a very well organized mass garage sale of baby and kid items. Hundreds of parents (consignors) sell their items. Everything is tagged the same way making it easier to find sizes, descriptions, and prices. Consignors determine the price of their items. The sales floor is then organized by placing like items together to easily find and compare. 
What is amazing about our local consignment sale, Here We Grow Again -- Indy West, is they have steadily grown this sale for the past few years and are now the largest consignment sale in Indiana with more than 90,000 items!
They also recently won a national award from Consignment Mommies for Best Sale in Indianapolis.
So now that you have the scoop, here are the details. (and a way to win one of those presale passes, aka golden tickets) 
Here We Grow Again Details 
Location:  Hendricks County 4-H Fairgrounds Expo Hall
               1900 E. Main St. Danville, IN 46122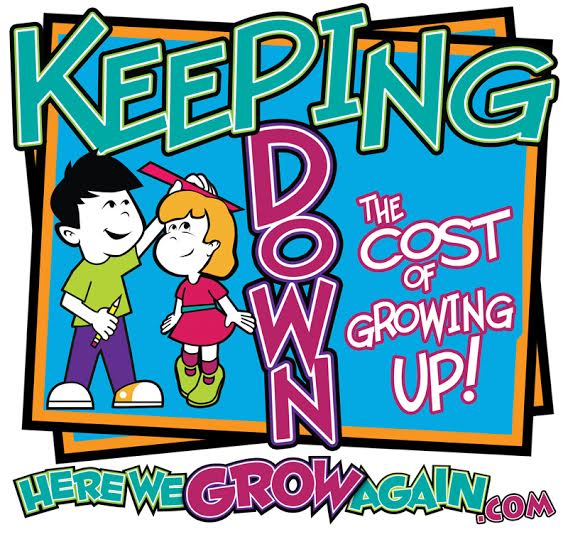 Sale Dates and Hours: 
Tuesday April 12, Presale- 4-8 p.m.
Wednesday April 13, Public Sale - 8 a.m.-9 p.m.
Thursday April 14, Public Sale - 9 a.m.-8 p.m. (Very Merry Un-Birthday event during sale: 6-8 p.m.)
Friday April 15, 25% off day - 9 a.m.-8 p.m. (items with a * are 25% off)
Saturday April 16, 50% off day - 9 a.m.-4 p.m. (items with a * are 50% off)
Here are some beneficial tips to shop this mega sale. 
Presale Pass Giveaway 
And now the super exciting news -- we have THREE presale passes to give away! This gives you access to those presale hours on Tuesday April 12. You can bring one family member (those extra set of hands can really help!), but please leave little kids and strollers at home. It gets very busy. 
To be entered into the drawing, leave a comment below by noon, April 5 about what you will be looking for at the sale. We will pick three winners who will get one pass each.