Tucked away in the northwest corner of Hendricks County, Indiana, is a hidden treasure that shoppers will definitely want to explore -- Garden Gate Gift & Flower Shop in North Salem. 
Valentine's Day, Mother's Day, Easter, weddings, births, funerals, graduations, anniversaries, celebrations, hospitalizations, gloomy days, birthdays, 'sorry I was a jerk' days -- there are plenty of occasions year-round where a high-quality florist is desired.
What sets Garden Gate apart from other florists, however, is what else they have in their shop.
Garden Gate Gift & Flower Shop, which you'll find at 103 W. Pearl St., North Salem, is owned and operated by Terri Solomon and her aunt, Vicki Cox. The pair have owned and operated Garden Gate since 2009.
Flowers 
Terri has been a floral designer for close to 40 years, and when my daughter and I stopped in to purchase a floral arrangement for a neighbor, Terri showed us an arrangement that she was working on that incorporated a saddle that is very sentimental to the customer. In a past visit, I watched her work on a custom Father's Day arrangement that included a tractor in it. 
I don't normally associate saddles and tractors with floral arrangements, but Terri made both look outstanding and created special memories for her clients.
Terri prides herself on her custom arrangements, and she comes up with some absolutely amazing stuff for all occasions. I watched as my daughter gave her a couple general ideas for the bouquet that she wanted for our neighbor, and Terri immediately had an idea for how to make it special and beautiful. She immediately went to work on it.
Meanwhile, I needed to do some shopping of my own. While Terri worked on our bouquet, I asked Vicki to help me find a couple of gifts. She showed me a wide array of home décor, garden decorations, apparel, local honey and salsa, artwork, locally-made candles, jewelry and much more. It was a treasure trove!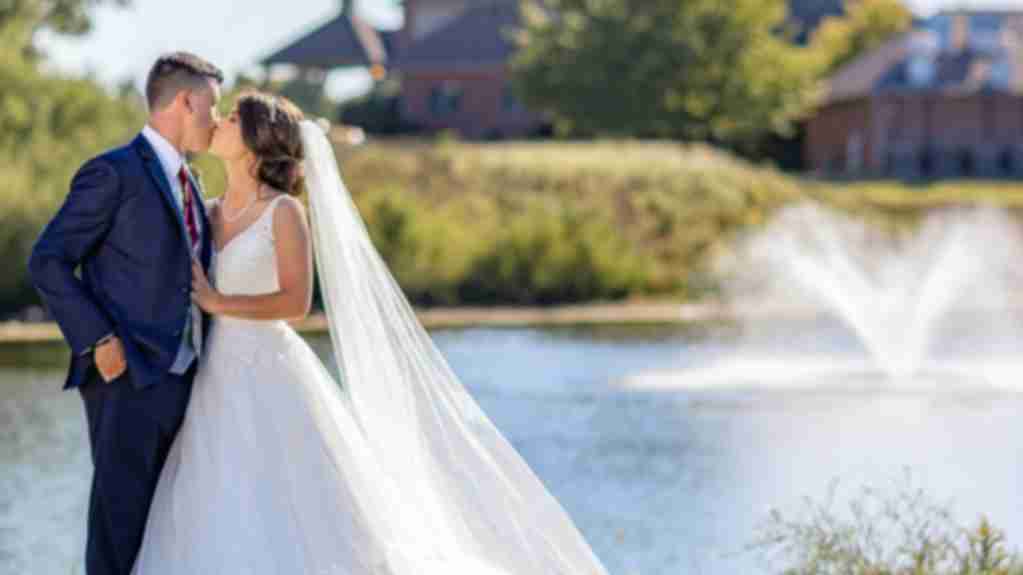 Free Wedding Guide!
Get your insider guide to all things Weddings in Hendricks County with our FREE Wedding Guide. Download or order a print copy today!
Gifts 
As I browsed for the perfect gifts, Vicki told me that most of their items come from local artists, creators, cooks, beekeepers and craftsmen. My eyes lit up with excitement because now she was speaking my language. I love giving unique gifts that come from the minds and hands of local people!
I zeroed in on a large collection of jewelry and asked Vicki who created this huge assortment of beautiful earrings, bracelets and more. Turns out, Vicki did! She's been making jewelry for decades, and I could most definitely see her talent and craftsmanship in her work. 
One of her jewelry collections features Kazuri beads. They're pretty, I told Vicki. What are Kazuri beads?
Kazuri Beads 
She explained the beads are hand-dug clay from Mount Kenya that is then hand-shaped and painted one at a time by women of the Kikuyu tribe in Kenya. Every single bead is unique.
"Kazuri" is a Swahili word meaning "small and beautiful," and the beads support tribal families that were hit hard by the pandemic. Vicki liked the look of the beads and positive impact of purchasing them, so she created a large set of jewelry using the beads.
That was all I needed to hear. I picked out a couple of pieces and a few other items from the shop, and I was set.
Right about the time I finished my shopping, Terri had finished my daughter's bouquet.
Whether you're planning a trip to North Salem for Old Fashion Days over Labor Day weekend, you're coming to town for a meal at Perillo's Pizzeria, you're visiting nearby McCloud Nature Park, you're in the market for a full-service florist or you're on the hunt for some unique items for yourself or a loved one, you'll want to make a point of stopping at Garden Gate Gift & Flower Shop to see what they have to offer.
Terri and Vicki will take care of you.
Garden Gate Gift & Flower Shop
(765) 676-5039
Major credit cards accepted