Imagine it is the mid-1850s and you're a farmer in rural Indiana who needs a barn for your livestock and farm supplies.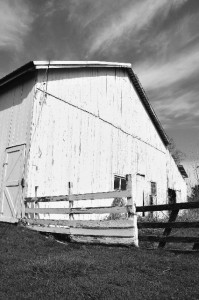 I can guarantee you the family who built a sturdy barn on land in eastern Hendricks County next to what is now a busy highway in Avon could have never imagined the effort a group of current county residents have gone through to preserve that piece of Americana. September will be a big month for the nearly 180-year-old Cartlidge Barn beginning with its reconstruction on the Hendricks County 4-H Fairgrounds, which starts Sept. 3. While workers reassemble that historic landmark, two fund-raisers, which also will serve as celebrations, will occur next month. The second annual
Cartlidge Barn Farm to Table
 event will begin with a social hour at 5 p.m. and then dinner will follow at 6 p.m. Sept. 21. This truly is a one-of-a-kind gathering to help raise funds to save a piece of history and turn it into an educational and social attraction for locals and visitors. The location of this event also makes it unique as long-time Hendricks County Councilor Dick Thompson opens his Red Barn to the public (something he doesn't do often). The Thompson Red Barn is located at 5563 W. County Road 650 North in North Salem. As the name would suggest, this event will again pair up fine dining and local produce in a special setting with ambience all its own. I unfortunately didn't participate in the event last year, though I did help set up. The location is amazing, especially in the fall, and I was told from those who did go last year that the event couldn't have been better from the four-course dinner paired with Chateau Thomas wines to the live entertainment by Jeremy Morris and The Harvest Road Band, who will perform again this year. Because of last year's success, more local restaurants and chefs have joined the event to make this four-course meal truly unique. I don't have the menu yet, but when you have the likes of the
Bread Basket Cafe & Bakery
and its owner Judy Sexton involved,
Dawson's Too's
Tony Hill handling the meat entrée and
Savor Thyme Café's
Sheron Bowman providing dessert, you can't go wrong. Each course will again be paired with a wine from 
Chateau Thomas Winery
. Cartlidge Barn Project Fund Chairperson Faith Toole told me they again plan to really dress up the barn with fine table linens, china, silver and decorations that would fit a fine-dining experience to show what can be done inside a barn. Participants can dress as casual as boots and jeans or whatever they feel would be appropriate for a fine-dining experience inside a barn.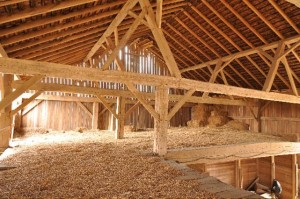 Cost is $75 a person and don't forget that it is going to a worthwhile cause of preserving a piece of Hendricks County history. But this year, in addition to the Farm to Table Dinner, a second fund-raiser/open house will be held from 6 to 9 p.m. Sept. 17 at The Porch, 2411, E. Main St., with proceeds also benefiting the Cartlidge Barn. That evening will include a tea tasting and silent auction with finger foods and sweets available. Cost for that event is $20 a person. Tickets for both fund-raisers can be purchased online through the Hendricks County Community Foundation by clicking 
here
. For more information about the project, visit 
The Cartlidge Barn website
 or call (317) 718-1200. The Cartlidge Barn should be completed in four to five weeks, so with everyone's help, next year's celebration can hopefully be held inside that historic structure.