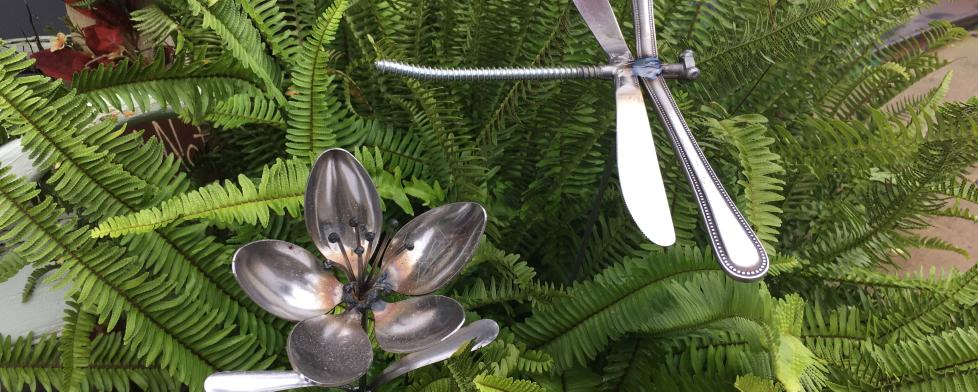 The Visit Hendricks County staff has again uncovered one-of-a-kind finds you can only get here. In many cases, that means these gifts are handmade by local artists or simply are items you will only find in Hendricks County.
This installment focuses on gift ideas for women and has a little bit of everything. But even if the particular item we feature may not be exactly what you're looking for, we suggest visiting each of these small businesses as they just might have that gift idea you thought you would never find.
You can find our complete One-of-a-Kind Finds Holiday Gift Guide by clicking here.
Unique Clothing
Boutiques have officially taken over Hendricks County. Just in the past year, it's incredible how many locally owned boutiques have popped up all over the county. Each has taken their own spins on fashion and have a variety of designer clothing for virtually every size.
So instead of picking out one particular piece of clothing or boutique, we encourage you to shop local this year and check out as many of these boutiques as you can as you shop for the women on your holiday list. After going on our scouting trip with two female co-workers to these boutiques, I can personally attest that you will find something they will love.
Our list of local boutiques includes Ella Mae's and Michele's in Brownsburg; Tiffany's in Avon; Carole's in Pittsboro; Younique Culture and Sweet M's in Plainfield; and Blush Boutique in Danville.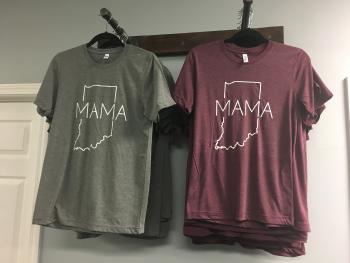 Mama Shirts
While I'm on the subject of local boutiques, we did find one piece of clothing we wanted to highlight separately from the rest. We absolutely loved the Indiana Mama T-shirts at Tiffany's Boutique in Avon. 
The shirts come in a variety of styles and colors from size XS to 3X and were reasonably priced at $25 for the T-shirts and $32 for the hoodies.
Utensil Art
We love small town gift shops that promote local artists, so we were excited to get back up to North Salem to check out what Garden Gate Gift & Flower Shop had this year. As usual, we were not disappointed.
Our favorite find was the spoon flowers and dragonflies made from old eating utensils made by Avon's Jim Corbin. The flowers were priced at $13 each or two for $24. The dragonflies were $11 each or 2 for $20. These would be great additions to any garden or home landscape.
Rural Routes to Main Street Experience
Virtually any woman would love to take a trip on our Rural Routes to Main Street Cultural Trail, a self-guided, self-directed driving tour with more than 30 stops in Hendricks, Morgan and newly added Putnam counties including art galleries, restaurants, handcrafted gift shops and much more.
We figure all she needs is that little nudge, so why not take a look at the cultural trail's stops, find a few that you think she would like to visit and contact them about classes, demonstrations or gift certificates. Virtually all of the stops offer them. She could get what she wants, enjoy a day away from home and she will have you to thank for it.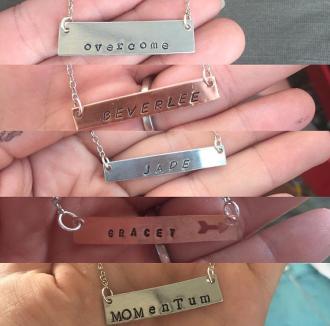 Handmade necklaces
Seize the Night Designs, 51 W. Marion St., Danville, provides a treasure trove of amazing gift ideas, but one in particular that caught our eye are their stylish necklaces that can be custom made for any mother or grandmother to include the names of their children or grandchildren. 
The necklaces come with an 18-inch chain, and nameplates can be in aluminum, brass, copper, or sterling silver. Prices vary based on size of the nameplates and type of metal chosen, but range from $12-$38.
Hand Blown Glass Ornaments
We found some amazing glass ornaments at Artistic Designs Gallery, 1038 E. Main St., Brownsburg. The ornaments made by local artist Lisa Pelo are just one of a number of amazing glass pieces she makes at her shop, Hot Blown Glass, in Clayton. These ornaments, which come in various colors, shapes and sizes, and all of Lisa's glass creations are truly something to behold and are definitely one-of-a-kind finds.
The ornaments range in price from $15-$22. In addition to Artistic Designs Gallery, Lisa's work can also be found at Bread Basket Cafe & Bakery in Danville and at Lisa's shop in Clayton.
Art Experience
If that woman in your life would enjoy creating her own art, we found four places in Hendricks County where you could purchase a gift certificate for a hands-on, memory-making experience that she will remember for years.
We recommend Board & Brush in Brownsburg, Bisque Barn Pottery Paint Studio or The Sparkling Canvas in Avon or Melissa Cain Art Studio in Danville.
Check with each business individually for their hours, pricing and rules. For example, some might require that mom make a reservation for a class while others allow you to walk in anytime during regular business hours. We recommend doing your research online or simply stopping in at each location to find the best fit for her.
Knitting Kits
If you have an experienced knitter on your holiday shopping list or even a beginner who is eager to learn, we found just the gift for you at Nomad Yarns in Plainfield. The store, which sells a variety of yarns, fabrics and other knitting and crocheting accessories, had knitting kits that caught our eye.
The kits Nomad Yarns will feature during the holiday season include Cast On to Cables, a learn-to-knit kit, for $23; Owl Mitts for $17; Shibori Felt Slipper for $24; Cable on the move for $19 and a Chunky Chevron Blanket for $76. Each are Nomad Yarns originals.
All the kits come with the yarn and pattern in a choice of colors and have full explanations and tutorials. The store also offers regular classes.