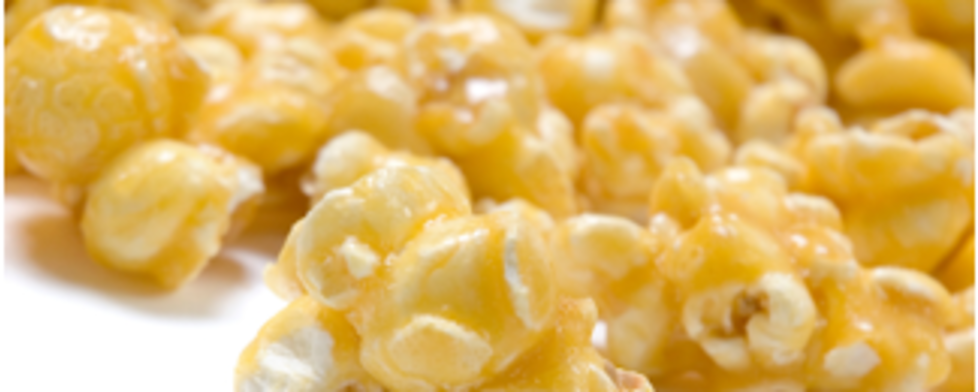 We felt it was a time to add a new category to this year's One of a Kind Finds Holiday Gift Guide. In the past, we had a catch-all category that we called for Everyone Else.
After finding so many food options that could be given as gifts we decided to make everyone else into a foodie category since everyone loves food anyway.
So, here are our picks for that foodie in your life.
Chocolate Ornaments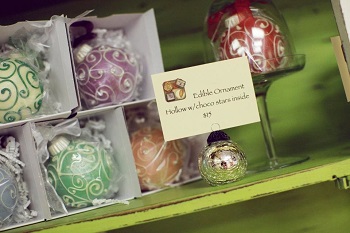 What's better than chocolate? How about chocolate art?
Confection Delights, 57 S. Washington St., Danville, has an amazing selection of what we like to call edible art that changes each season. During the holidays, the shop will feature hollow chocolate ornaments ($15), brownie bite snowmen and angels ($2), truffle gift boxes ($6-$25) and chocolate monogram initials ($2).
Confection Delights has so many options, including their famous high-heel shoes made entirely of chocolate, that we recommend visiting the store because you might find something we didn't see for multiple people on your holiday shopping list.
Pepper Salsa
I personally love salsas. If there is someone on your holiday shopping list who is like me, I highly recommend purchasing North Salem Trading Post's Homemade Pepper Salsa. And when I say homemade, I mean it.
This family-owned business on a farm near North Salem began pumping out this salsa a few years ago by popular demand. They use an old family recipe and every member of the family helps from the chopping of the freshly grown farm vegetables to the mixing of the ingredients, bottling and so on.
Let me tell you this is amazing salsa that is both sweet and a little spicy, though they have three different spice levels: mild, medium and hot. You can purchase the salsa at Frazee Gardens, 3480 N. Ind. 267, Brownsburg for $6.49 a jar, and it is worth every penny. 
Cold Brew Coffee Growlers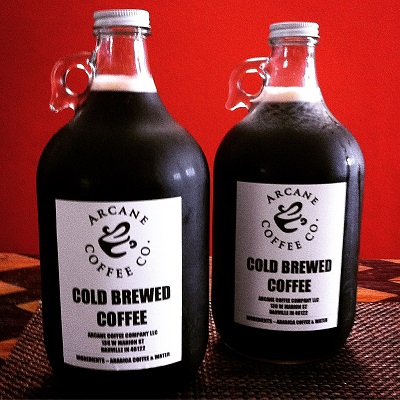 Arcane Coffee Company, 138 W. Marion St. in Danville, has developed a loyal following and for good reason. They produce some of the best coffee around. Over the past year, they added to their already robust lineup by developing a cold brew coffee that has taken over their business and now accounts for half of their yearly sales.
Their cold brew is a blend of coffees roasted and steeped in cold water for 20 hours. A less bitter and sweeter alternative to iced coffee that highlights the chocolate tones of the coffee and has two-thirds less acid than heat-brewed coffee.
The coffee will last several weeks refrigerated and is available in growlers. First time cost is $15 for the growler and fill. Refills are $10 as long as you bring the Arcane Coffee Company growler, back. 
Gourmet Popcorn
Hendricks County now has two gourmet popcorn establishments, Pop-O-Licious in Brownsburg and Heidi Pops in The Shops at Perry Crossing in Plainfield. Both meet my seal of approval for taste and amazing varieties of flavored gourmet popcorn.
They have the traditional buttered, caramel and cheese, but both locations also buck tradition producing flavors such as Birthday Cake, Buffalo, Green Apple and many more, some you wouldn't believe. They sell their popcorn in bags and tins that are perfect for holiday gift giving. Prices vary based on location and size of bags or tins.
Handmade Fudge or Tiger Butter
The Martinsville Candy Kitchen, 46 N. Main St. in Martinsville, is well known for their candy canes. But other handmade specialties at the locally-owned downtown shop, which is on the Rural Routes to Main Street Cultural Trail, include amazing chocolate fudge, tiger butter and other flavors of hand-crafted sweetness!
The Martinsville Candy Kitchen is one of the area's favorite stops during the pre-holiday season, providing holiday cheer, candy-making demonstrations and more. Attractive gift boxes are available in multiple sizes and combinations to suit individual tastes. Prices are generally under $5 per pound.

Raspberry Jam
Country Harmony Home & Garden, 721 N. Green St. in Brownsburg, might not be the first place or even last place you would think of to purchase food, but it should be.
They have an amazing selection of jams, jellies, butters and salsas, but there No. 1 seller is their Raspberry Jam. Though I didn't personally taste it on this trip, thousands of satisfied customers can't be wrong. 
Fine Teas
The Porch, a tea shop and restaurant located at 2411 E. Main St. in Danville, features a brand of fine loose leaf teas that we highly recommend. They even offer sample sizes of each Porch brand tea, both loose and in tea bags, so customers have the opportunity to purchase and try all of their teas without a huge investment.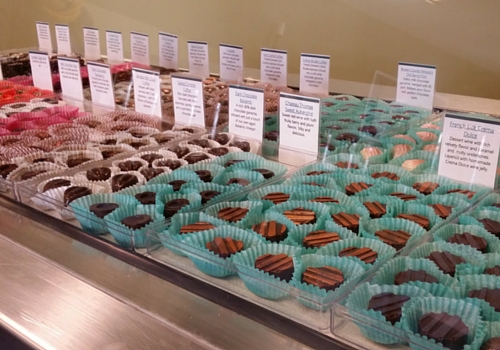 The full-size tins, which hold about 48 teaspoons of tea, are affordable, however, ranging in price from $5.95-$10.95.
Wine Truffles 
A fairly new store at The Shops at Perry Crossing in Plainfield has an unexpected surprise that awaits any foodie who loves sweets. The Olive Leaf, which specializes in olive oils and vinegars, also houses Peacetree Mountain Truffles, a large collection of traditional, wine, cookie, coffee and balsamic and olive oil truffles. 
But we focused specifically on the Indiana Upland AVA Wine Truffle Collection from Peacetree because of its Indiana Artisan connection. The set, which showcases five Indiana wineries, features nine truffles in a beautiful box and retails for $13.50.