As I spent the day in
Wilbur's Lincolnwood Toy Store
in Brownsburg with my
family
filming the first of the
Hendricks County Convention and Visitors Bureau's
HollyDays video series, it brought back memories of how I, as a child, created my holiday wish list.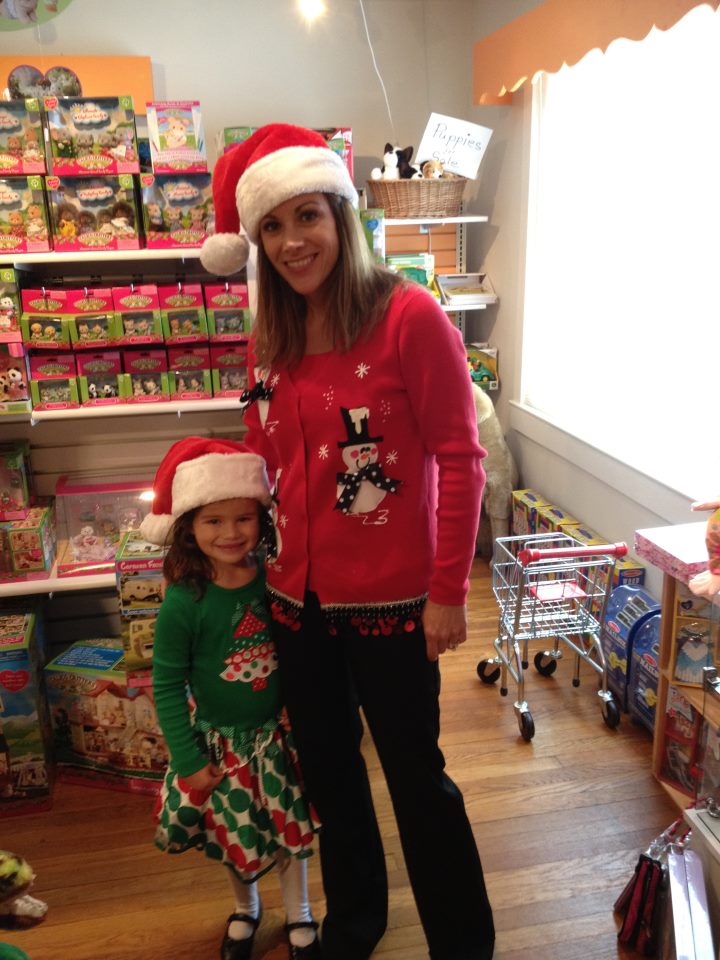 I vividly remember every year around this time getting that thick JCPenney's catalog in the mail. Oh, how I absolutely loved thumbing through those pages with my two brothers and circling everything I wanted. In my family, everything came from Santa. So, my brothers and I would write letters to Santa, and my mother even let us put them in the mailbox. I always just assumed those letters made it to him. Oh, how things have changed. That big catalog has morphed into many Sunday flyers or simply online shopping. As I became a young adult, I also began seeing the holidays a bit differently as the allure waned for me. When Kris and I started our own family, that excitement returned.  For me, the holidays have truly come full circle now, and honestly it makes me feel old. I again look forward to this time of year like I did when I was a kid; but like any parent, that excitement now comes from seeing it through my children's eyes instead of my own. That's what made our visit to Wilbur's Lincolnwood Toy Store so enjoyable. So cozy and inviting, that little store provided such a welcome change for our family. As you can see in the
HollyDays video
, my kids, including my biggest kid (my husband
Kris
) just loved it. I was amazed at how they really had something for everyone there. I'm just so glad we still have wonderful places here in Hendricks County to shop. I encourage everyone as they fill their wish lists to check out Wilbur's Lincolnwood Toy Store along with all the other
shopping options
we have right here in Hendricks County. I'm looking forward to sharing more of my holiday memories with you right here on this
blog
over the next few weeks. Also, watch for more
videos
on the
HollyDays website
, come by and say hello during my appearances at local HollyDays
events
and check back often for other surprises. I hope you are looking as forward to it as I am. From my family to yours, have a safe and happy HollyDays!