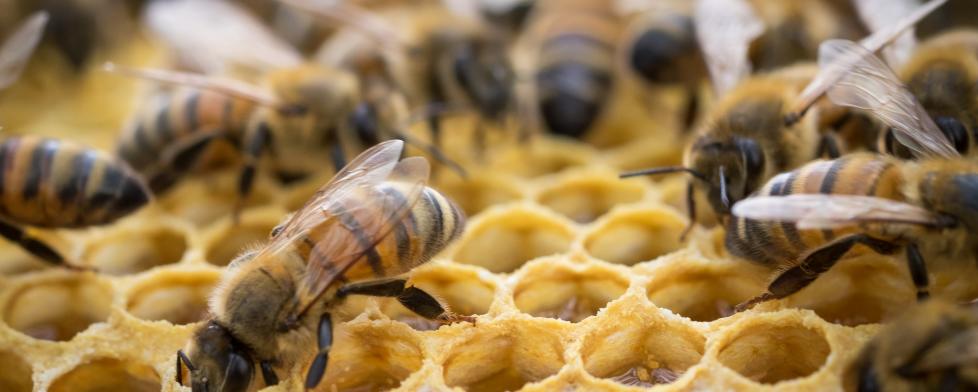 Honeybees are some of the most important creatures on earth and the Parks Foundation of Hendricks County and Hendricks County Parks and Recreation are ready to celebrate their importance with a brand new festival this weekend.
On Saturday, Aug. 27 from 1 to 4 p.m., visitors to McCloud Nature Park, 8518 Hughes Road, North Salem, will be immersed into bee-themed fun at the first-ever McCloud HoneyBee Fest.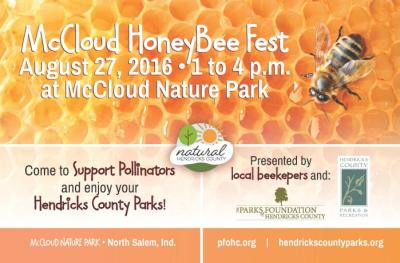 A local beekeeper will bring a live honeybee hive for the public to watch and learn from. Visitors can also taste and vote for their favorite honey from local beekeepers, learn about beekeeping from the experts, make crafts and play games at this free event. Make sure you don't miss the homemade ice cream with honey topping!
Visitors also can peruse the vendor area to purchase honey and honey products with 10 percent of sales donated to the Parks Foundation to go toward a new observation hive for McCloud in the future.
Whatever your plans may "bee" this weekend, buzz on over and take all of your honeys with you for this first of what they hope to become an annual event in Hendricks County.