Veterans Day is Sunday, Nov. 11, and
Hendricks County
affords you the opportunity whether you live here or are visiting to honor and remember those who served our country. Recently, I visited memorial sites in Avon, Brownsburg and Danville, Indiana.
World War II Memorial in Avon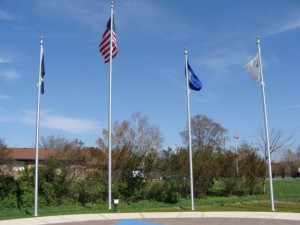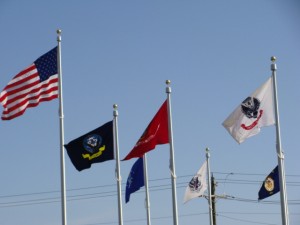 My first stop was in Avon at the
World War II Memorial
that honors "The Greatest Generation." This is part of the future World War II Memorial Park. Even though the Park is under construction, you can visit the central plaza. As I stood on the blue star in the center of the memorial, I looked around at the flags representing each branch of the United States Military. I was glad to stop and take some time to visit this memorial I drive by often, and I look forward to watching the future progress of this memorial as construction is completed.
The World War II Memorial
is located on the southwest corner of the roundabout at Dan Jones Road and County Road 100 South. The goal is to have the Park completed by next spring.
Hendricks County War Memorial in Danville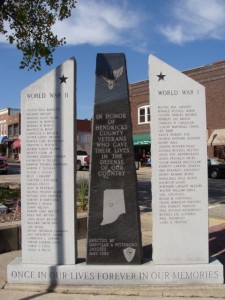 Any Veterans Day stop in Hendricks County must include a trip to the county seat of Danville. I traveled to the Hendricks County Courthouse Square and visited the Hendricks County War Memorial at the corner of West Main and South Washington streets. This memorial was dedicated in 1992. Etched in the stones are the names of Hendricks County veterans that lost their lives in World War I, World War II, the Korean War and Vietnam War. West of the monument, there is also a stone in memory of all deceased veterans from all wars that are buried in Hendricks County.
Veterans Memorial Park and Gardens
My third stop was the
Veterans Memorial Park
and Gardens in Williams Park, 940 S. Locust Lane, Brownsburg. This memorial is dedicated to all service men and women who have served the United States Military. The grounds surrounding the memorial are beautifully landscaped and include benches to sit and remember those who lost their lives while defending our freedom. As you walk around the memorial you can read about the wars the United States has been involved in. Be sure to look down at the bricks while you are there. The brick pavers are inscribed with the names of veterans.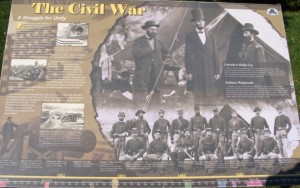 So on Nov. 11, take the time and even bring your family to visit one or all of the memorials in Hendricks County and honor our military men and women. For those of you who have served or who lost family members while serving, thank you for your sacrifice.