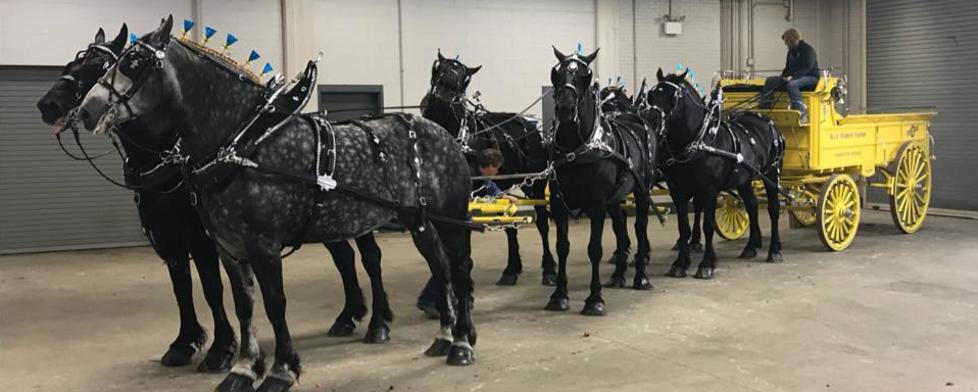 I have been horse crazy ever since I was a little girl. (I may still harbor some resentment toward my parents for never getting me that pony for Christmas). So you better believe that I am marking my calendar for the first weekend in May because The Indiana Horse Council will bring the 41st  
Hoosier Horse Fair & Expo to Hendricks County for the first time ever!
The nation's longest-running horse fair usually draws up to 20,000 people throughout its weekend expo. They strive with this three-day event to bring something for everyone, whether show your horse professionally, you simply trail ride once a year or you just think horses are pretty.
The Hoosier Horse Fair & Expo celebrates and promotes the equine industry by putting on demonstrations, live entertainment, educational presentations by nationally renowned horse clinicians and trainers, 4-H competitions and other youth activities as well as a large trade show.
Parade of Breeds
I checked out the schedule, and it turns out there really is something for everyone. The first thing that caught my eye on opening day was the Parade of Breeds at 11 a.m. on Friday. This seems to be one of the can't-miss portions of the weekend as it will exhibit a wide variety of equine breeds showcasing their strengths, diversity and beauty.
The horses will be groomed for show, and some will even be in costume. For those who simply enjoy appreciating the beauty and strength of equines, this is a must-see!
Shows
Each evening organizers will showcase a different aspect of showmanship from clinicians and performers alike. Enjoy the dynamics of horse sportsmanship and intelligence by attending shows like team roping or showman tips & tricks on Friday night or the extra special Saturday Showcase on Saturday night! 
The Saturday night headline show provides entertainment including a special equine musical revue, featuring a star-studded lineup of professional performers and talented horses choreographed to a wide variety of musical styles. The entertainment, fun and games make for one big party. 
If you only come for one event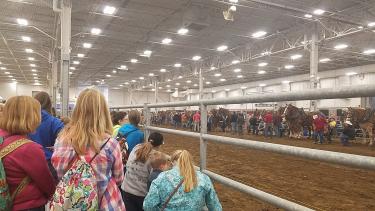 the entire weekend, make it this one!
Education
Event attendees can expect not only some of our state's most knowledgeable and talented clinicians but also some of the best in the world. 
A few top names include Daniel Stewart, world-renowned jumping and dressage coach; Pat Parelli, renowned for his concept of Natural Horsemanship; and Ken McNabb, known for his Western style of riding and teaching. 
Clinics
Are you a horse owner or professional who wants a more intense opportunity to learn? Apply to attend a clinic on multiple topics, including trail riding, showmanship, dressage and show jumping or team roping, among others.
Shopping
Come and browse the hottest new products in the equine industry or find your old favorites at the trade show. Talk to vendors from all over the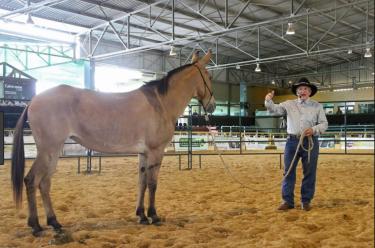 country and find solutions for your equine problems.
You'll find vendors who sell their handcrafted tack (horse equipment or accessories), Amish craftsman, leather workers or just something as simple as a vendor selling new saddles. You'll find deals and specialty items you won't find anywhere else, and you'll discover aspects of all equine categories from art to tools to accessories to equine care.
Whether you are a lifetime career equine professional or simply a horse-lover, you're sure to find something you love at the Hoosier Horse Fair. I'll be there dreaming about the horse I'll get myself someday for Christmas! (Just don't tell my husband). See you out there!
Location:
Hendricks County 4-H Fairgrounds & Conference Complex
1900 E. Main St. in Danville, Ind.
When:
May 3-5
View weekend schedule here.
Tickets:
Three-day passes: $30 online, $40 at the door
Adults: $12 online, $15 at the door
Youth (ages 6 to 12) are $8 online and $10 at the door.
Children 6 and under are free.
Parking is free.
For more information, visit the event website by clicking here.