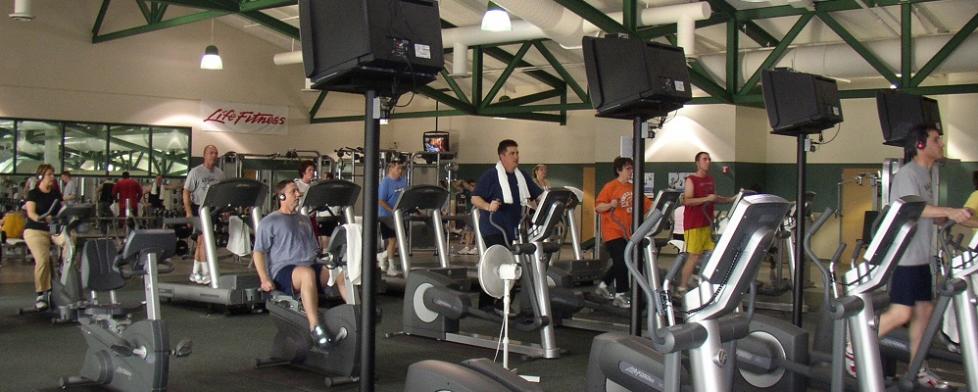 It's so easy to get caught up in the hustle and bustle of the holidays and dismiss our fitness routine. Add in a cold, snowy day and the motivation to get out and exercise is seriously lacking. Make a change this winter! Keep up your fitness regimen or start a new one!
Hendricks County offers plenty of opportunity to do just that! Here is list of fitness facilities in the area that can cater to both locals or visitors alike.
The Richard A. Carlucci Recreation and Aquatic Center, 651 Vestal Road, Plainfield, has many exercise options available for all fitness levels. Zumba, Pilates, Piyo, total body toning, and Insanity are just some of the group exercise classes offered. Check out the current schedule here.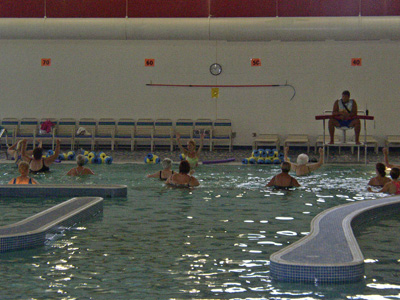 Interested in Aquatics? You can choose lap swimming, water walking, or water aerobics. Click here to view the schedule. Other amenities include basketball courts, cardio machines (treadmills, ellipticals, steppers), free weights, weight machines, and a separate room for cycling classes. An 1/8 mile indoor track is available and, if you enjoy running/walking in the cool weather, you can access the White Lick Creek trail system from this facility.
The Mini-Marathon training program begins in January. If you have never ran a half-marathon, I would highly recommend participating in a program such as this. Click here (page 20) for more information on the training program, as well as, runs/walks occurring late winter/early spring. The Richard A. Carlucci Recreation and Aquatic Center offers day passes, a 10-visit pass, and of course, a membership. Rates are listed here.
The Hendricks Regional Health YMCA, 301 Satori Pkwy, Avon, offers a variety of physical activities and caters to all levels of fitness. The Wellness Center has cardio (treadmills, cycles, ellipticals) and weight machines as well as free weights.
Prefer group exercise classes? Check out the schedule here. The YMCA offers Zumba, strength and conditioning, Dance Fusion, Yoga, Pilates, cycling classes and much more! As a member, I can attest to very motivating/helpful/knowledgeable instructors and fun classes. There are also classes (light to moderate intensity) geared toward active older adults, such as, basic fitness and ZumbaTM Gold.
Rather participate in aquatics? Check out the classes here. Basketball courts and a climbing wall are also available at various times throughout the day/evening. My favorite amenity is the scenic outdoor walking trail. Two laps equals 3.2 miles (just over a 5K).
The perfect opportunity to check out the trail is to participate in the 4th annual Gobble Gallop 5K Run/Walk. It takes place here on Thanksgiving morning (Nov. 26) at 8 a.m. This is a family- and stroller-friendly event. The YMCA also will offer a 2016 One America 500 Festival mini-marathon training program beginning in January. Click here for Hendricks Regional Health YMCA membership options. 
Hip Fitness, 1650 E. Northfield Drive, Brownsburg, boasts a "challenging and great atmosphere." I've attended classes at Hip Fitness and that statement is definitely accurate!
Personal training and various group fitness classes are offered. Spinning, Step, Yoga, Zumba, Cardio Hip Hop, Boxing, Insanity, Pilates, and Buda Khi (cardio kickboxing) are just some of the classes you can choose to participate in. Click here to view class schedule and sign up for certain classes.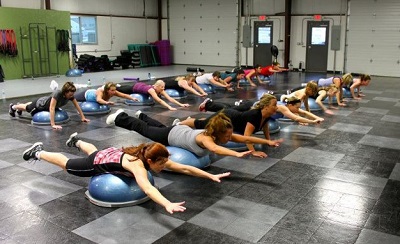 There are several types of memberships offered, month to month, 3 months, 6 months, 1 year, 10-class card punch, or 20-class card punch. You can sign up online or at the facility.  
Unsure about joining a gym? Check out the Brownsburg Parks and Recreation Department's list of group fitness classes. You can either pay a $2 drop-in rate or purchase a $20 10-visit punch card. Click here (page 3) for the class schedule. Classes take place at Eaton Hall, 61 N. Green St, Brownsburg.
Classes offered include:
PiYo -combines the muscle sculpting of pilates, flexibility of yoga, and non-stop fluid movement
Turbo Kick -cardio kickboxing, high intensity and fast paced
20/20 Fitness Bootcamp -perform body weight exercise to help strengthen and tone (i.e. push ups, burpees, planks)

If you're looking for lower impact classes, Brownsburg Parks and Recreation also offers yoga/stretch, cardio classic, morning stretch, and ballroom dance. Water aerobics takes place at Brownsburg High School pool. Ballroom dance and water aerobics have separate fees. For more information, click here (page 3). 
Hendricks Regional Health yoga and fitness instructors are hosting a fundraiser for Family Promise of Hendricks County from 8 a.m. to noon on Nov. 7.
"Giving Through Health and Fitness" takes place at Hendricks Regional Health, 1000 E. Main St,, Danville. Three classes of yoga will be taught, each one at a different level of difficulty. There also will be three fitness classes: Zumba, Pound and Body Sculpt.
Each class is $6. This is a perfect opportunity to give back to the community and get some exercise at the same time! For more details, click here.
No excuses this winter! Hendricks County offers plenty of opportunities to stay fit whether you are a local or just visting!