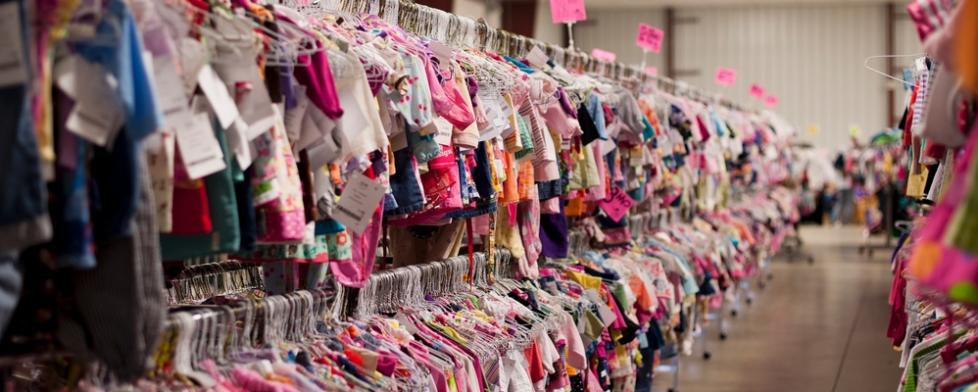 Parents, you know the drill. Summer is fading into fall, winter is on the horizon, and temperatures are getting cooler. It's time to break out the warmer clothes, but when you pull Junior's pants and winter coats out of storage, the pant legs barely make it to Junior's ankles, and the coat sleeves don't even stretch to the wrists. The darn kid has grown, and now none of the fall and winter clothes you saved from last year fit.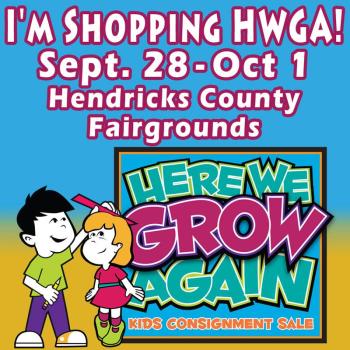 Before you make plans for a second mortgage to clothe Junior through the cold months, make plans instead to visit Hendricks County for the Here We Grow Again Kids Consignment Sale that takes place at the Hendricks County 4-H Fairgrounds and Conference Complex in Danville from Sept. 28 through Oct. 1.
For the past four years, Here We Grow Again - Indy West has been putting together massive sales of new and gently-used items in Hendricks County, and each event keeps getting bigger and better. This will be HWGA's 10th consignment sale in the county, and organizer Katie Awwad tells me that there will be roughly 98,000 pieces of clothing, toys, furniture, sporting equipment, accessories and other kids' items from about 600 local families this time around, with all of the items being sold at a fraction of retail prices.
The public sale opens on Sept. 28 at 9 a.m. and as always, admission to the Here We Grow Again Kids Consignment Sale is free. The sale remains open until 8 p.m.
(Insider tip: Because the first morning of the sale is normally so busy, Katie doesn't recommend shopping with kids until after 1 p.m. or so. Also, double-wide strollers will not be allowed due to space restrictions and safety concerns.)
During the evening of Sept. 28, consignors restock their inventory, and the restocked sale opens on Sept. 29 at 9 a.m., again staying open until 8 p.m. Get there early, and you can enjoy samples provided by Jack's Donuts, which recently opened a location in Avon! In the words of Homer Simpson, "Mmmmmm, donuts..."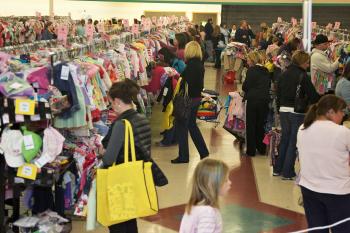 Additionally on Sept. 29 from 6 to 8 p.m., bring the kids in full costume to the Expo Hall for a fun Trick-or-Treat event! There will be 20 stops in the event, allowing for plenty of safe trick-or-treating for the kiddos.
On Sept. 30 from 9 a.m. to 8 p.m., most items in the sale are 25 percent off, and teachers, military members with identification, consignors and any of the 483 volunteers who are working this event can all shop from 6 to 8 p.m. that evening and save 50 percent on most items!
The final day of the sale is Oct. 1 from 9 a.m. to 4 p.m., and most items that day are 50 percent off.
If you have kids, you need to have the Here We Grow Again Kids Consignment Sale on your calendar. For more information about this event, visit their website or their regularly-updated Facebook event!
Happy shopping!