I personally love NCAA March Madness when seemingly everyone becomes an expert as they fill out their brackets. I'm as guilty as anyone, as I've hosted an NCAA Tournament pool for family and friends since 1990.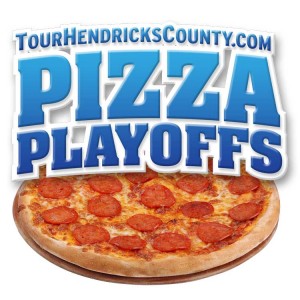 Our team here at the
Hendricks County Convention and Visitors Bureau
couldn't be more excited about a local bracket tournament of our own to benefit all of our locally owned, non-chain restaurants. We have 16 worthy contenders for the
TourHendricksCounty.com Pizza Playoffs
that bring their own special flair to this fun competition. To vote for your favorites, click
here
to go to our Pizza Playoffs website. I can't wait for this bracket-style, mano-a-mano pizza tournament to get started. Once it begins Thursday, March 8, four rounds of online voting will eventually crown a winner March 30. I know our pizza locations can't wait. We personally visited each of these 16 locations, and let me tell you they are fired up to claim the bragging rights that come with being named the best independent pizza maker in Hendricks County. I hope all of you will get behind this as well and support your favorites. Once the actual tournament starts Thursday, we will provide a little incentive for voters throughout the competition as each location has agreed to give away one large pizza to a voter for every round they remain in the competition. I'm no math major, but that equates to 30 free pizzas given randomly throughout the three-week TourHendricksCounty.com Pizza Playoffs. So, let the games begin!