I'm not going anywhere for spring break. Am I bummed out about that? No way, it's time for a staycation! You know, a more affordable trip that is a little closer to home.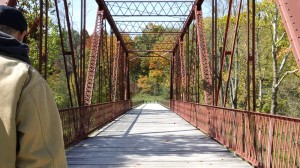 Well, as an Indianapolis resident, I've found that
Hendricks County
is the perfect destination to do just that whether you live in an adjoining county here in Central Indiana or reside a little further out like Terre Haute, Kokomo, Lafayette or even Bloomington. Out of ideas? There's so much to do. Here are a few of my Hendricks County staycation ideas.
Get that "I'm on vacation feeling" by going out to breakfast.
My dad always tells me that going out to breakfast makes him feel like he's on vacation with a full day ahead of him. I couldn't agree more. So here are two of my favorites: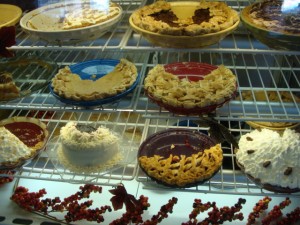 Bread Basket Cafe & Bakery -- 46 S. Tennessee St., Danville -- This locally-owned Danville restaurant and bakery is one of my favorite breakfast places in Hendricks County.  Is there a better way to start off the day than with a plate of biscuits and gravy. They truly have some of the best I've ever tasted. The prices at Bread Basket Cafe & Bakery are wallet-friendly. Don't leave without a few homemade goodies, like a slice of pie, a loaf of amazing bread or a few cookies. It is open 7:30 a.m.-3 p.m., Tuesday through Saturday.
Hilligoss Bakery -- 804 E. Main St., Brownsburg -- I don't know about you but even when I'm on a health kick, I can't resist a good doughnut. Is there any food better than a warm, homemade doughnut? I visited Hilligoss Bakery for the first time recently and wrote about it here last month. I've also been spreading the word to my friends who haven't been there before. Open 6:30 a.m.-6 p.m., Monday; 6 a.m.-6 p.m., Tuesday-Friday; 7 a.m.-noon, Saturdays and 7:30 a.m.-noon on Sundays.
If you are planning to spend a weekend or even just an afternoon, Hendricks County has you covered with some unique destinations.
The attractions and events almost seem limitless considering all the recreation, shopping and arts and culture opportunities in Hendricks County. So, I would suggest going to the
Tour Hendricks County website
to find what fits your tastes and travel plans best. That being said, here are three of my favorites:
Gilley's Antique Mall  -- 5789 E. U.S. 40, Plainfield -- Why spend lots of money on new items when you can find treasures, such as chairs, tables, paintings and more at Gilley's. I could literally spend hours here and plan to spend an afternoon here during my staycation. Open daily from 10 a.m. until 5 p.m.
Chateau Thomas Winery -- 6291 Cambridge Way, Plainfield -- I'm looking forward to a girls' night at this award-winning winery. On my staycation, my friends and I are going to do a wine tasting and then go out for a bite to eat in Plainfield. But let's talk about the wine here. Chateau Thomas has it mastered with some outstanding wines. Call (317) 837-9463 for hours and more information.
Rock & Rollers -- 241 Casco Drive, Avon -- Need something to do with the kids? I plan to take a few of my younger relatives to Rock & Rollers for an afternoon of roller-skating. What could be more fun than skating around a roller rink listening to music? A bit of exercise and fun. I can't wait to go! Call (317) 272-0873 for hours and location.
No vacation would be complete without some fine dining.
Again, the options in Hendricks County are as varied as people's tastes, so click
here
for a complete list of dining options. But here are two I personally recommend:
Black Swan Brewpub -- 2067 E. Hadley Road, Plainfield -- I have family visiting from out of town and they enjoy local brewpubs and restaurants to watch college basketball. So, I plan to take them to Black Swan Brewpub, a locally-owned restaurant with tasty craft beers and a variety of delicious food. Open 11 a.m.-10 p.m., Sunday through Thursday and 11 a.m.-midnight, Friday and Saturday.
Dawson's Too Sticks & Stones -- 773 E. Main St., Brownsburg -- I'm always in search of an awesome hand-breaded tenderloin sandwich (Indiana's official sandwich) and the one at Dawson's Too is hard to beat. It's more of a breaded pork chop sandwich and trust me, once you try this sandwich, you'll want to come back to Dawson's Too again and again. I'm also a fan of their sports bar (plenty of TVs), but there's also some cozy areas of the restaurant for a perfect date night. Make sure to check their website for a variety of specials, including half price Martini night (it's such a deal!) on Wednesdays and late night specials in the bar Thursdays through Saturdays. Open 11 a.m.-10 p.m., Monday through Thursday; 11 a.m.-1 a.m., Friday and Saturday and 11 a.m.-9 p.m., Sunday.
Need a hotel?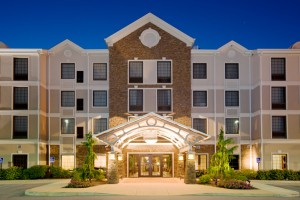 If you plan to extend your staycation to an overnight excursion, we can help you with accommodations, too, as Hendricks County has some great hotels that are much more affordable than staying in Indianapolis. Click
here
for more details.
I can't wait to start my Hendricks County staycation! How about you?
What's your favorite Hendricks County staycation ideas? Please leave us a comment or Tweet your ideas to @FastTrackToFun.