What if I told you that there's an open wheel auto race in the Indianapolis area in late May that has featured drivers such as A.J. Foyt, Johnny Parsons, and Tony Stewart in the past? You'd probably think that I'm referring to the
Indianapolis 500
.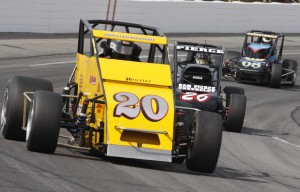 But what if I told you that this event takes place in
Hendricks County
and has also featured drivers such as Jeff Gordon, Kasey Kahne, Ryan Newman, and Kevin Swindell? Then you'd know that I'm talking about the 67th Annual TourHendricksCounty.com Night Before the 500 that will be held on
Saturday, May 26
, at
Lucas Oil Raceway
in Brownsburg. It's the perfect appetizer to Sunday's Indy 500, and it's just a 15-minute drive up Crawfordsville Road (U.S. 136) from the
Indianapolis Motor Speedway
, giving fans easy access to an entire weekend full of racing fun. This year's Night Before the 500 will feature
Star Mazda
,
USF2000
, and
USAC Midget Series
racing. I'm especially looking forward to the Midget Series racing. My father-in-law got me hooked on sprint car racing. It fit right in with my deep love of sports, especially with up-and-coming talent like this year's crop which include Darren Hagen, Bobby East, Mario Clouser, and Caleb Armstrong. While these guys may not be household names yet, they could soon be the next Tony Stewart or Jeff Gordon. I'm also drawn to sprint car racing because of the coziness of it. I like being able to see the whole track, and at Lucas Oil Raceway's .686-mile oval, it's easy to watch all of the action, no matter where on the track the racers happen to be at the time. That's important because these Midget Series cars can reach speeds of between 100 and 120 mph. Those things
fly
.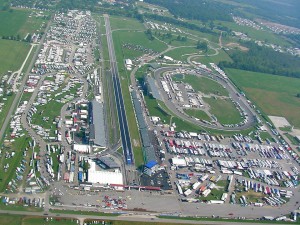 I especially appreciate the cheap tickets and how much bang you get for your buck. At the Night Before the 500,
adults gain general admission for $20 a piece
. Kids 12 and under? Free! Throw in an extra $5 for each adult and child, and you can get reserved seating. (Don't forget to purchase your $5 parking permit, too.) So what do you get for these low prices? Only
about nine hours of heart-pounding entertainment
. The gates open at 2 p.m., with practice and qualifications for all three divisions starting immediately. Heat races and semifinals follow, and then comes the 75-lap USF2000 race, followed by the 100-lap Star Mazda race. At 9:30 p.m., the crown jewel of the event: the 50-lap USAC Midget Feature. With
a total purse of $23,600
up for grabs, you can expect some serious driving from some seriously talented drivers.
Discounted tickets
Don't miss out! As an All Access Hendricks County reader, you can even get your tickets today $5 cheaper than at the box office, just by clicking
here
!
Things to make sure you bring to the track:
Sunscreen – Being a lobster hurts. And then you peel. Gross.
Ear protection – Little soft foam plugs that go into your ears are perfect. They're cheap and essential, especially for kids. Without them, you won't be able to hear anything for days afterwards.
Eye protection – Debris such as little rubber "marbles" — bits of tires — can come flying into the stands at over 100 mph, depending on where you sit. I had a lens broken out of my sunglasses by a marble once. You don't want one hitting your eyeball directly.
Seat cushions – Your hindquarters will thank you.
A blanket – It may be warm during the day, but it can get chilly when the sun goes down, especially with those cars whipping the air all around.