What keeps people from trying a new type of cuisine? When I asked several friends their answer to this question, the one thing I heard over and over again was, "What if I don't like it?"
Trying new foods, especially ones from other cultures, can be intimidating.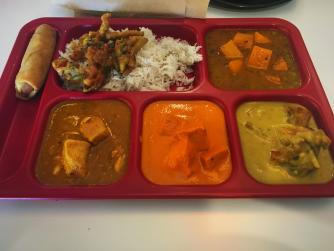 Plainfield's India Bistro makes trying new foods easy and inviting. The restaurant has a welcoming and laid-back vibe designed to make diners feel comfortable. It's the perfect place to try Indian food for the first time, but tasty enough that you'll come back again and again.
If you're an Indian food newcomer, or you just like a good deal, I recommend stopping by India Bistro for lunch. Their Hurry Curry All-You-Can-Eat Lunch offers you a wide variety of popular options at one affordable price.
You can sample whatever you'd like, try a little of everything, and go back for seconds of your favorites! And don't forget to go back up for dessert -- I recommend the gulab jamun, which is a sweet milk dumpling dipped in rose syrup. The regular entree menu is also available during lunch, as well as during dinner hours.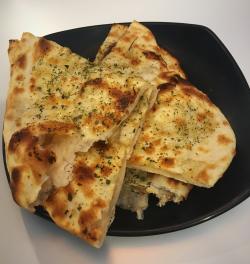 The most popular dish at India Bistro is the chicken tikki masala, which is a roasted chicken dish that is cooked with tomatoes in a creamy butter sauce.
My personal favorite dishes were the kadahi chicken, which is cooked with onions, bell peppers and a spicy sauce. I also loved the vegetable pakoura, served in a curry sauce. My meal was served with delicious naan bread, seasoned with garlic and spices.
The best thing about India Bistro, after the food, was the kind and helpful staff. If you're not sure what to order, they're quick to help with recommendations. There are also many, many options on the menu that are vegan, vegetarian or gluten free, which makes India Bistro a great place to dine for a wide variety of people.
I also loved the atmosphere of the restaurant; it was casual, but the decor was stylish and the music was upbeat and fun.
India Bistro is located at 130 N. Perry Road in Plainfield, not far from The Shops at Perry Crossing. They're open 11 a.m. to 9 p.m. Monday through Saturday, and 11 a.m. to 3 p.m. on Sundays. The restaurant can host private parties on Sunday evenings.
When you visit, bring an empty stomach and an open mind! You won't be disappointed.