Life. It's better with music, don't you think?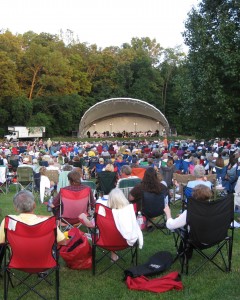 You'll want to visit
Hendricks County
, then 
at 8 p.m.,
Thursday, July 11
 when the
Indianapolis Symphony Orchestra
(ISO) comes to Ellis Park in
Danville, Indiana
, to perform
Broadway Standing Ovations
. If you've already planned to go to the
Taste of Hendricks County
on the same night, no problem. The start time for Symphony in Ellis Park is late enough that you can easily attend both. In fact, why not make it a date night with food and then music? It's been awhile since the ISO came to Danville, and that white half-moon-looking-thingie (or "amphitheater" as I keep being told to call it) in the back of Ellis Park has been lonely. So the Danville Chamber of Commerce decided to bring the ISO back to town for the
Symphony in Ellis Park
so that families can enjoy a picnic dinner and the tremendous musical talent of the symphony in the comfort of their own lawn chairs. I've been fortunate to be involved in the planning stages of this event, and while my knowledge of classical music and symphonies isn't particularly deep (as you may have noticed by what I've been calling the amphitheater for years), I do enjoy it, and I'm pretty excited about a symphony as big and famous as the ISO coming to Danville.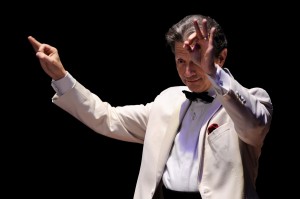 I have learned 
a lot
about this event over the past few months. For example, the conductor of the Symphony in Ellis Park, Jack Everly, is a Hoosier! That's right -- he hails from right here in Indiana, and he's a graduate of the Jacobs School of Music at Indiana University. He also holds an Honorary Doctorate of Arts from Franklin College. Maestro Everly has done a ton of stuff outside of Indiana, too, over the course of his long career, including serving as Music Director and conducting the American Ballet Theatre for 14 years after being appointed by
Mikhail Baryshnikov
. Again, I'm not terribly cultured, but even 
I 
know who Mikhail Baryshnikov is! So Maestro Everly is a big deal.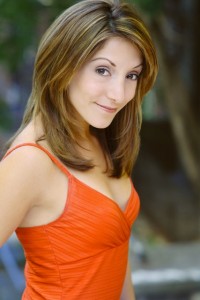 Joining the ISO for the Symphony in Ellis Park is vocalist
Christina Bianco
. Not only is she a beautiful woman with a phenomenal voice, she's also really funny! She does impressions of singers like Barbra Streisand, Christina Aguilera, Celine Dion and more that are dead-on. Also performing at the Symphony in Ellis Park are vocalists
Ted Keegan
and Ben Crawford. Among Keegan's extensive experience is his role as the Phantom in
The Phantom of the Opera
on Broadway, and Crawford's many accomplishments include playing both Javert and Jean Valjean in
Les Misérables
 on Broadway. This is an impressive group of vocalists who will be helping the ISO perform selections from 
Phantom of the Opera, Jekyll & Hyde, Les Misérables 
and more at Symphony in Ellis Park. You can learn more about all of them at the Symphony in Ellis Park's Facebook page by
clicking here
. You want all the details now, right? I don't blame you! It sounds like a great time for the whole family! So here's what you need to know:
The event begins at 8 p.m., Thursday, July 11. Gates open at 6 p.m.
Tickets in advance are just $15 per adult, $6 for children ages 3 to 12, and free for kids 2 and under.
A family package is available for only $35 and includes two adult and two children's tickets.
Tables can be reserved for $40 a piece.
VIP parking is $10.
Boxed dinners are available for pre-order through the Danville Chamber of Commerce for both adults and children.
Food, beer and wine vendors will be on site.
Symphony in Ellis Park is presented by The Greater Danville Chamber of Commerce, The Town of Danville, Hendricks Regional Health, Visit Hendricks County, Danville Chiropractic and Vectren Energy.
Where can you get tickets in advance? Visit Danville Chamber of Commerce's website by
clicking here
, or you can call them at (317) 745-0670. You can also head over to
Carla's Creations & Gifts
on the south side of the Courthouse Square in Danville and get tickets, or you can pick up tickets at any Hendricks County State Bank of Lizton branch or North Salem State Bank location. Life. It's better with music. Especially at Ellis Park.