I wish I had a magical list of this year's door buster offers at the Metropolis Mall for all those dedicated Black Friday veterans. Unfortunately, I don't. I do have some great advice, homemade snickerdoodle cookies, hot chocolate and a way to get free
Metropolis
gift cards.
In preparation for the second busiest day in retail (the Saturday before Christmas is actually the busiest), I find myself writing with just a week to go and little time to spare. Our team in Plainfield is putting the final touches on the holiday décor today, and Santa just called me to make last-minute adjustments for his
annual arrival
starting at 1 p.m. Nov. 25 next to
JCPenney
. Black Friday at Metropolis Mall has always been a full day of outstanding deals and promotions, and this year will be no exception. The great thing about Metropolis is the variety of our stores. Shoppers can literally get all of their Christmas gift buying done at one location. Here are a few hints for a successful Black Friday trip to Metropolis Mall:
Know before you go
- Do some research on who will be open at what time and what the merchant is offering. While the mall hours will be 6 a.m. to 10 p.m. that day, many of our stores will have their own hours. Old Navy will open at midnight; JCPenney at 3:30 a.m.; and Victoria's Secret at 5:30 a.m. just to name a few.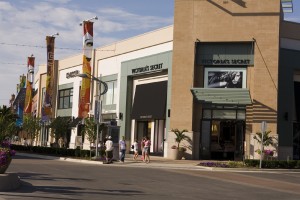 Come prepared
- Bring the ad or printed web page, just in case. Look for cool promotions, or better yet, "warm" promotions. I'm obviously not a weatherman, but I would expect it to be cold Friday morning, so dress accordingly.
Don't forget the goodies
- I did mention cookies and hot chocolate, right? We will hand out free snickerdoodles and hot chocolate Friday morning and be sure to search for our
Eye Black Friday
participants for free gift cards, too! If you're planning on hitting
Old Navy
at Metropolis at midnight, shoot me an e-mail at
lance.angle@cbre.com
or post a message on our 
Facebook page
, and we will make sure you get the goods. Thanks for keeping the Black Friday spirit alive! See you bright and early.