One of my favorite things about fall is the opportunity to attend festivals, and one of our annual favorites in
Hendricks County
 is the
Quaker Day Festival
 in Plainfield.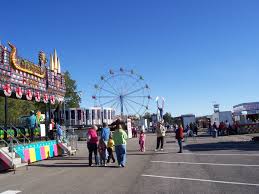 Celebrating the heritage of the people who originally settled and founded the town, this year's theme is "One Town, One Heart." In addition to the celebration of history, this two-day event provides a perfect fall getaway with carnival rides, food, music, crafts, a talent show, parade, car show and more. I spoke with Rebecca Todd with the Plainfield Chamber of Commerce about this year's festival to give you an insider perspective of what to expect. She said while the carnival rides, food, music and some other activities kick off the festival from 4 to 9 p.m. Friday, Sept. 20, the bulk of the activities occur on Saturday beginning with the annual 
parade
at 10 a.m. and then the inaugural Quaker Day 5K at noon. The run/walk course uses the Plainfield Greenway Trail System, Hummel Park Trail System and Town Park. (To view the full course, click
here
and search for Plainfield Quaker Day 5K 2013). All proceeds will be donated to the development of the Town of Plainfield's Miracle Field. In fact, all proceeds from the entire festival are donated for the Miracle Field.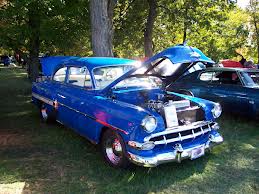 The event is spread out across town with the Al & Jan Barker Sports Complex hosting most of the activities though fittingly the Plainfield Friends Meeting House will also host the arts & crafts fair and car show. Needless to say, Todd's top tip for festival goers is to wear comfortable shoes and to review the
festival schedule
to come up with a plan of attack as you won't want to miss any of the events. One of last year's new attractions is also back by popular demand, the "Plainfield's Got Talent" competition. Todd said potential contestants still have time to register. So, if you have a great talent you've been dying to show off, here's your chance. Deadline is officially this Friday, Sept. 13, though she said they would consider entries as late as early next week. Don't miss your chance to enjoy two days of fun at this year's Quaker Day Festival. For more about the festival, check out the
official website
. I don't know about you, but I can't wait to have fun with my family and friends. I plan on going to as many of the events as I can, especially the "Plainfield's Got Talent" competition and the car show.
Quaker Day FestivalWhen:
4-9 p.m
. 
Sept. 20, and noon-9 p.m
. 
Sept. 21.
Where:
Al and Jan Barker Sports Complex
, 451 S. Vestal Road in Plainfield and the 
Plainfield Friends church
, 105 S. East St.
Is the festival family-friendly? 
Of course. There's something for everyone in the family. Check the
website
 for more information, and don't forget your walking shoes.