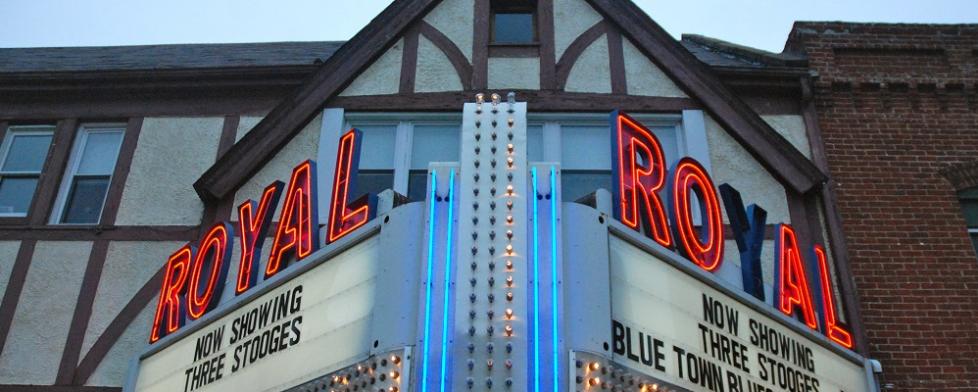 Fall is my absolute favorite season. I love the cooler weather, the fall foliage, and the apple and pumpkin drinks and desserts. Plus, here in Hendricks County, there are always a ton of fun events going on this time of year.
Here's my idea of a perfect fall weekend in Hendricks County that you can experience on Oct. 8-9:
Saturday
Of course, coffee and a good breakfast is always my first priority on Saturday mornings, and The Beehive in Danville never disappoints. The Beehive serves amazing coffee and espresso drinks, delicious bakery items, sandwiches, soups, and more, and also sells local honey, beef, eggs, bacon, and other locally made items. Plus, it's very cozy and warmly decorated.
This weekend, head over to The Beehive and enjoy a honeybean latte and homemade muffin for breakfast. And be sure to buy some local honey before you leave.
After breakfast, take a stroll around the historic Hendricks County Courthouse Square in Danville to find some amazing local art and artists along the Rural Routes to Main Street Cultural Trail. Danville trail stops include Confection Delights, Gallery on the Square and Jane's on the Square, but there are plenty of other stops throughout Hendricks County and even into neighboring Morgan County if you want to venture out a little farther.
Plus, every second Saturday is a great opportunity to see even more Cultural Trail stops that are designated as Second Saturday sites and are only open on this second Saturday of the month. Some of those locations in or near Danville include Hot Blown Glass, the Hendricks County Historical Museum and Seize the Night Designs, but there are even more outside of town. You can view a map of all the stops here.

When it comes time for lunch, The Bread Basket Cafe & Bakery, which is a stop on the Rural Routes to Main Street Cultural Trail, is another favorite Hendricks County restaurant of mine that I highly recommend. I have to admit that my admiration may largely be due to the decadent desserts. But the Bread Basket has a fantastic selection of breakfast and lunch entrees, too.
My favorite lunch item is the Summery Grilled Cheese, with fresh mozzarella, provolone, tomatoes, and homemade pesto on honey oat bread, with a side of homemade soup.
But I always try to save room for dessert. The Bread Basket's dessert selections include chocolate peanut butter cake, strawberry rhubarb pie and so many more. And this time of year, they offer some amazing fall apple and pumpkin desserts, so be sure to order a slice and take time to savor every delicious bite.
All right, it's time to burn some energy, and with this being the final weekend to check out Beasley's Heartland Apple Festival, it's definitely a can't-miss event. The Danville orchard will be open 9 a.m.-6 p.m. Saturday, and there will be all kinds of fun activities for the whole family to enjoy, including an 8-acre Charlie Brown-themed corn maze, live entertainment, hayrides to the pumpkin patch, face painting and more.
And if you somehow still have room for more food, there will be plenty available, including caramel apples, fresh-pressed apple cider, homemade apple butter and fried biscuits and more. If you can't make it Saturday, the event continues Sunday from 11 a.m.-5 p.m.
I then recommend dinner and a movie, or should I say a bunch of movies, for your nightcap.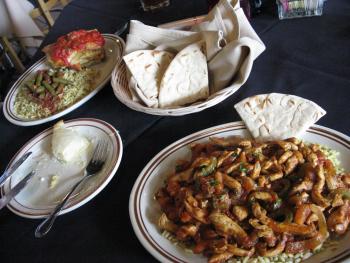 Let's begin with a healthy dinner. They say the Mediterranean diet is the healthiest diet to follow, so why not try The Mediterranean Grill in Avon? The Mediterranean Grill has a huge local following and a selection of salads, sandwiches, and authentic Mediterranean dishes like mousakka and spanikopita.
Then it's time to head back to the historic Royal Theater in Danville for Fright Night, which is the final screening of the Indiana Short Film Festival Saturday night at 8:30 p.m. Fright Night includes about 16 short (and scary) films that range from about two minutes to as long as about 15 minutes. These films are not suitable for children. Tickets are $7 and are available here.
If you would like to take your children to the Indiana Short Film Festival, the family-friendly screening is 1 p.m. Saturday. If you want to make the Indiana Short Film Festival a bigger part of your trip, they will have multiple screenings all weekend long; weekend passes are available for $35.
Sunday
I love the retro, 1950s feel of the Oasis Diner, and would recommend it for brunch Sunday morning.
Then stop back at the Royal Theater for a more family-friendly screening of films made by Indiana film makers. Admission to the Indiana Short Film Festival is free on Sunday. Showtimes are 1:30 and 4 p.m.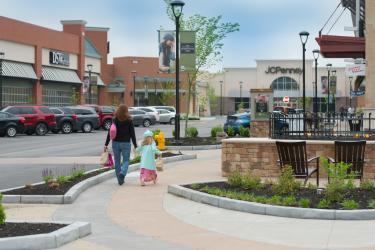 Before you head out of town, be sure to stop at The Shops at Perry Crossing to pick up anything you might need as you head back to work or school. There are tons of great clothing and shoe stores, and I always love to take time to browse through the books at Barnes & Noble.
For a great lunch or dinner before you jump on the interstate, look no further than Black Swan Brewpub in Plainfield. This local establishment has an amazing menu that includes burgers, steaks, sandwiches and more. But my absolute favorite item on the menu is the french fries, specifically the truffle oil and parmesan fries with sundried tomato aioli on the side. Yum!
You also have to try one of Black Swan's handcrafted beers, like the cream stout, Scottish 90 or house IPA.
Bucket List Items
Visit Hendricks County has created a fall bucket list -- activities that you absolutely must experience during your autumn getaway in Hendricks County. Here are three you can check off if you follow any of my recommendations during your visit here:
Make it through the Corn Maze at Beasley's Orchard in under an hour
Grab a Latte at the Beehive and take a walk around the Downtown Danville Square
Take in the Horror screening on Saturday night at the Indiana Short Film Festival
You can find the complete Fall Bucket List here.
If you need accommodations for your weekend getaway, be sure to check out our hotel guide. You can also view a full listing of events here.