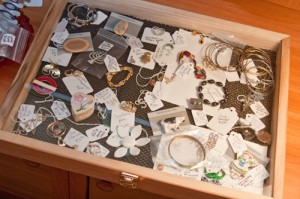 Perry and Deb Pruitt have fulfilled a dream many retirees have: They started a business that allows them to do something they both love together. Open just two months, consignment shop Junk in the Trunk is one of the newest local businesses to grace the Hendricks County Courthouse Square in
Danville, Indiana
.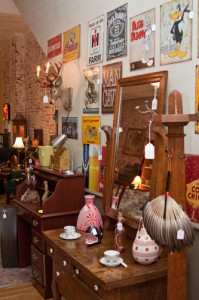 Perry Pruitt is a music lover who has spent many years collecting related memorabilia while working in record sales. His wife, Deb, is a collector of pottery, glassware and furniture. After Perry retired, he and Deb moved to
Hendricks County
and decided to start a business together. They stumbled upon Danville and fell in love with the community. "The downtown area has been so welcoming and friendly. They've really embraced us," said Deb. Located on the east side of the courthouse square, the selection of old and new treasures you'll find at Junk in the Trunk changes daily.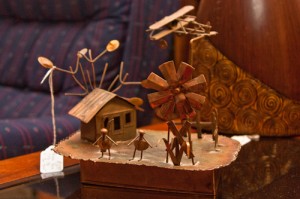 From furniture and jewelry to decorative reproductions, the Pruitts try to focus on offering useful items that are truly affordable. They like antiques, but they feel people can often enjoy reproductions more because they're not worried about damaging or losing an original. Stop by
Junk in the Trunk
on your next trip to Danville. The Pruitts will welcome you with open arms.
Junk in the Trunk
71 S. Washington St. Danville, IN 46122 317-385-4655Hours: 10 a.m.–5 p.m., Wednesdays–Saturdays.