As much as Levi Riggs, a graduate of Danville High School, country music star and songwriter of top songs like Heard You In A Song and Green Light, loves performing for his hometown, he also enjoys coming home to all the creature comforts that remind him of growing up in Hendricks County.
Here are his Hendricks County favorites: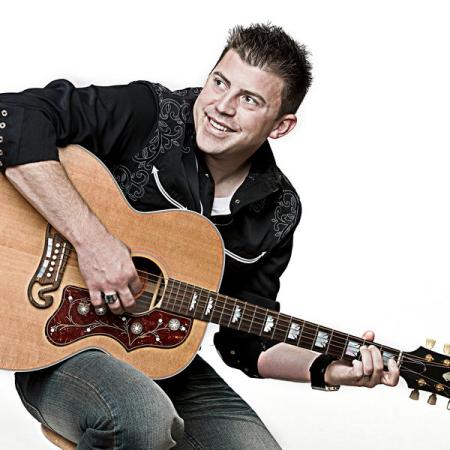 Favorite Restaurant
Riggs' favorite food is the famous grilled tenderloin at Mayberry Cafe. He loves this place so much that he featured it in a music video for There's Still A Place For That, which took place almost entirely in his hometown of Danville, featuring the Courthouse Square, Mayberry Cafe, the iconic Mayberry sheriff's car from The Andy Griffith Show and his family farm.
Favorite Ice Cream
In Riggs' opinion, the sweet treats at the Lizton Dairy Bar, which has been around Hendricks County for 50 years, can't be beat. It's a favorite stop for him and his family. The red-roofed building offers walk-up windows and a drive-through and specializes in ice cream treats. This nostalgic place also offers hot foods reminiscent of an Indiana summer, such as hamburgers, hot dogs and fried pickles.
Favorite Park
Ellis Park in Danville is Riggs' favorite spot to relax and hang out with his family. The park offers hiking trails, a large playground, picnic tables, tennis courts and baseball diamonds, not to mention a gorgeous backdrop of Indiana nature.  Ellis Park is also the home of the Gill Family Aquatic Center, a small waterpark featuring a splash playground, waterslides, diving boards and a lazy river. It is, however, closed for the season as it is a summer attraction only open Memorial Day Weekend through Labor Day Weekend.
Favorite Attraction
The Richard A. Carlucci Recreation and Aquatic Center in Plainfield is a favorite destination for Riggs' children, who particularly enjoy the indoor aquatic center. The Rec Center also boasts an indoor running track, fitness group classes, fitness center, basketball courts and a large banquet facility. It also houses Splash Island Family Waterpark outdoors, which is one of Hendricks County's most-popular summer attractions.
Favorite Memories
Riggs' childhood was spent on his family's farm in Danville, and his best memories are from some of our county's most beloved annual events. His home base currently is Nashville, but Riggs makes sure he returns for North Salem Old Fashion Days on Labor Day Weekend. He even sponsored the truck and tractor pull this year. He loves watching his kids enjoy the same parade he enjoyed as a young boy.  
Riggs also tries to get back for the Hendricks County 4-H Fair each July, having spent years participating in the fair as a child showing his family's jersey dairy cows.
For Riggs, the Summer Sounds on the Square is more than a concert. It's his way of celebrating all that Hendricks County has brought to his life, from the people, the memories and the continued Midwest charm and way of life.
Come out and see what all the buzz is about. Hear bits and pieces of your own life in Riggs' music and maybe even check out some of his favorite places too!