When I visit a new city or town, I always ask a local's opinion for his/her favorite places. As a result, I developed this regular feature called Local & Lovin' It hoping visitors to Hendricks County might benefit from the advice of long-time locals.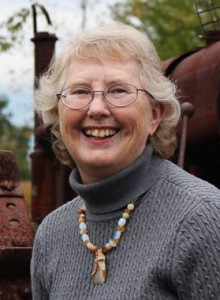 This time I asked
Rose Richard
, board member of the
Hendricks County Art Council
, if she would tell us about the expanding arts scene in Hendricks County. Rose is an arts supporter and a featured artist at
Gallery on the Square
.
Fun fact about Rose Richard:
Rose is a professional photographer and her work is for sale at Gallery on the Square. Her work can also be found at her online gallery and website:
the garden path ART
.
Q: What do you think of the expanding arts scene in Hendricks County?
A: I think it is great! There is so much talent right here, and they need to be seen and supported. Two new artists venues have opened in the county this year. 
Finer Things
in
Brownsburg
and
Red Horse Livery
in Coatesville. Our towns are also involved with 
Danville
displaying two large pieces decommissioned from the
Indianapolis Art museum
and Avon's colorful and whimsical utility boxes. Brownsburg recently finished a mural on the bridge of the
B&O Trail
.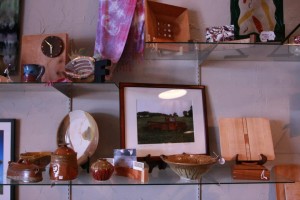 The
Rural Routes To Main Street Cultural Trail
 is a must see and do for anyone interested in our arts, culture and history as well. Arts have shown up for the first time as a destination reason to visit Hendricks County on a recent study done by the
Hendricks County Convention & Visitors Bureau
. It doesn't stop with visual arts either. Our county is blessed to have the
Hendricks Civic Theatre
and the
Hendricks Symphonic Society
to round out our art to include theater and music.
Q:
Are visitors impressed with Gallery on the Square?
A: People's impression with
Gallery on the Square
is always a surprise. They can't believe that the gallery is filled with such unique and different items and is so tastefully elegant yet retains the authentic charm of the period of the building. We have new visitors all the time compare the gallery to those in Zionsville, Carmel and Nashville, Indiana. The Hendricks County Arts Council put in a lot of effort and emphasis to make sure the Gallery on the Square was a class act.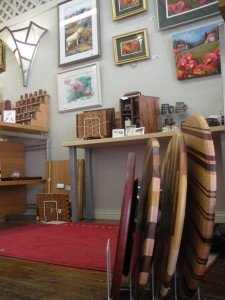 Q: Can you tell us a bit about the types of art available for purchase at Gallery on the Square?
A: The gallery has artists in all the art mediums you would expect, oils, watercolors, and acrylics. There is also photography. Wood in the form of cutting boards, cheese boards, bowls, wine stoppers, chests, and wall hangings. Pottery, jewelry, and stained glass. The fiber arts include framed, wearable, purses and accent pillows. There are 15 artists that are regulars and right now through the Christmas season there are 13 more. Winter hours starting in January are 11 a.m.-5 p.m.  Thursdays through Saturdays. Starting in April, the gallery's hours expand to 10 a.m.-6 p.m. Tuesdays and Saturdays.
Q: As a photographer, can you recommend a few places in Hendricks County to take outdoor photos?
A: Any of our parks are a trove of natural landscape for the photographer interested in wildlife and nature photography. We are blessed to have wonderful parks systems in our towns and county.
Here's your cheatsheet to Rose's suggestions:
Arts
Where to take outdoor photos in Hendricks County
Hendricks County Parks - Check the website for more information on McCloud Park, Sodalis Park, W.S. Gibbs Park (To be completed in summer 2013) and Vandalia Trail.
Where to eat (Rose is in Danville frequently so her favorite places are there including a restaurant/market that is about to open.)
Beehive (opening soon).
Bread Basket Cafe & Bakery, 46 S. Tennessee St., Danville, phone (317) 718-4800.
Court House Grounds, 65 S. Washington St., Danville, phone (317) 745-7660.
Diggity Gourmet Dawgs, 68 S. Jefferson St., Danville, phone (317) 604-6008.
Frank's Place, 33 S. Washington St., Danville, phone (317) 718-1146.
Pizza Paradise, 55 E. Main St., Danville, phone (317) 745-6434.
Sam's BBQ, 150 W. Clinton St., Danville, phone (317)718-4440.
The Porch, 2411 E. Main St., Danville, phone (317) 745-5792.
Do you have some suggestions for your favorite spots in Hendricks County? Do share! Leave a note in the comments, maybe we'll be writing about your favorite place next.