If you haven't been to Danville's 
Bread Basket Cafe & Bakery
, you must try it out for breakfast, lunch or to simply buy some homemade bread, pies and other baked goods. I recently enjoyed breakfast there and highly recommend the sausage & gravy biscuits. (Some of the best I've ever tasted).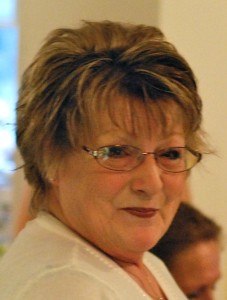 I asked 
Judy Sexton
, the owner of Bread Basket Cafe & Bakery, 46 S. Tennessee St., Danville, Indiana,  if she'd help out visitors by sharing some of her must-see recommendations for 
Hendricks County
. Information about the Bread Basket Cafe & Bakery can be found on 
their website
 or by calling (317) 718-4800. Thanks to Judy for being Local & Lovin' It!
Q:  How long have you lived in Hendricks County and what do you love about the County?
A: We moved from Westfield to Hendricks County in the spring of 1988. We were looking for a quieter place to raise our youngest child. I love the friendly people and sense of community, it is a great place to live and work.
Q: Is there a fall or winter event that you'd recommend a visitor check out?
A:
Jump on the
Rural Routes to Main Street Cultural Trail
. You will see many interesting and unique places. I also enjoy 
Christmas on the Square
in Danville as the community kicks off the Christmas season the Friday after Thanksgiving with the arrival of Santa as he lights up the Hendricks County Courthouse Square before he heads out to light up Ellis Park. It's a magical evening that is fun for the whole family whether you live here or are visiting.
Q:  The holidays are coming up and Bread Basket Cafe & Bakery is known for delicious baked goods.  What's one of the most popular sellers that someone should pick up for their next party?
A: Our Pumpkin Torte is a favorite and a beautiful centerpiece on your holiday table. If pie is more to your liking, we put a spin on tradition with our own Pumpkin Crunch pie. It is topped with a pecan streusel top.
Q:  After a stop at the Bread Basket, do you have a recommendation or two for a few must-see places/stops?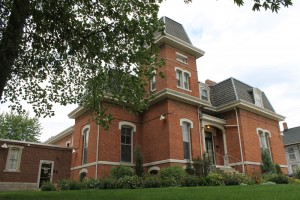 A:  Downtown Danville has so much to see and do. You truly can spend a day or even a long weekend in town. The
Hendricks County Historical Museum
is rich in history, just south of the square. 
Gallery on the Square
is full of one-of-a-kind items by some very talented local artists. There also are many unique shops around and near the square offering some great shopping. One of the newest additions is
Junk in the Trunk 
on the east side of the square. You just have to explore because there are too many places to mention them all.