When I visit a new city or town, I always ask a local's opinion for his/her favorite places, so I developed this regular feature called Local & Lovin' It hoping visitors to Hendricks County might benefit from the advice of long-time locals.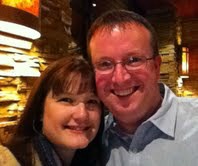 Our latest Local and  Lovin' It features
Carla Gillespie
. Carla has lived in Hendricks County since 2000 and currently resides in Brownsburg, Indiana, with her husband, two daughters and a newborn son. I asked Carla for a few of her family's favorite local
Hendricks County
 restaurants and some places to spend quality family time.
How long have you lived in Hendricks County?
I moved to the Indy area in 1997 when I came to college...and started going to Kingsway Christian Church and "hanging out" in Hendricks County. When my husband and I married in 2000, our first apartment was in Hendricks County. My husband has been here since he was a child, growing up in Danville.
What's one of your favorite local places to go with your family in Hendricks County?
We like to go bowling as a family at
Brownsburg Bowl
. Our girls are 8 and 10, so they really get into that now! We also enjoy the parks (
Arbuckle Acres Park
and
Williams Park
in Brownsburg and
Ellis Park
in Danville are our favorites), especially as the weather warms up and the girls can play on the equipment and in the creeks!
Can you share a couple of your favorite local Hendricks County restaurants that are also kid friendly?
We love the
Mayberry Cafe
. They have a great kids menu, toys to entertain, prizes or ice cream at the end, reasonable prices. Can't beat it. We also enjoy
So Italian!
in Brownsburg - nice, casual, family-owned place; the lunch specials at the
Japanese Steakhouse
restaurants in Avon and Plainfield...kids love watching the food being cooked hibachi-style; and the Purdue/IU room at
Dave's All-American
in Danville - great pizza for the kids, great salad bar for adults!
What Hendricks County events/festivals do you and your family look forward to?
Our big two are the
Brownsburg Fourth of July Parade
, which is awesome and has become a family tradition, and the
Avon Heritage Festival
, which is fun to walk around and check out the booths, eat the food, see the local dance groups and more.
Here's your cheat sheet to Carla's suggestions on what to do, see, and where to eat in Hendricks County
.
Bowling
Carla likes to go bowling with her family to
Brownsburg Bowl
, 18 Whittington Drive, Brownsburg. Check their
website
for hours and specials.
Parks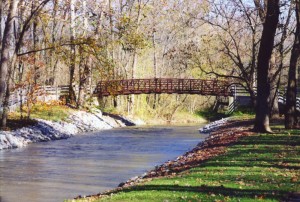 It's all about staying active and Carla and her family enjoy spending time outdoors at Hendricks County's lovely parks. Here are three of Carla's favorite parks.
Arbuckle Acres (Brownsburg), 200 N. Green St. Includes a baseball complex, basketball and tennis courts, scenic wooded hiking areas buffered by a creek and a playground. Check the website for hours and more information.
Williams Park (Brownsburg), 940 S. Locust Lane. Includes plenty of trails, a couple playgrounds including the popular Blast Off Park, paved walking paths and basketball courts. Check the website for hours and more information.
Ellis Park (Danville), 600 E. Main St. Includes an aquatic center, basketball courts, a football field and playground. Check the website for hours and more information.
Where to Eat
Here are some of Carla's family's favorite local restaurants.
Carla's daughters enjoy lunch at these Japanese steakhouses:
Do you have some suggestions for your favorite spots in Hendricks County?  Do share!  Leave a note in the comments, maybe we'll be writing about your favorite place next.