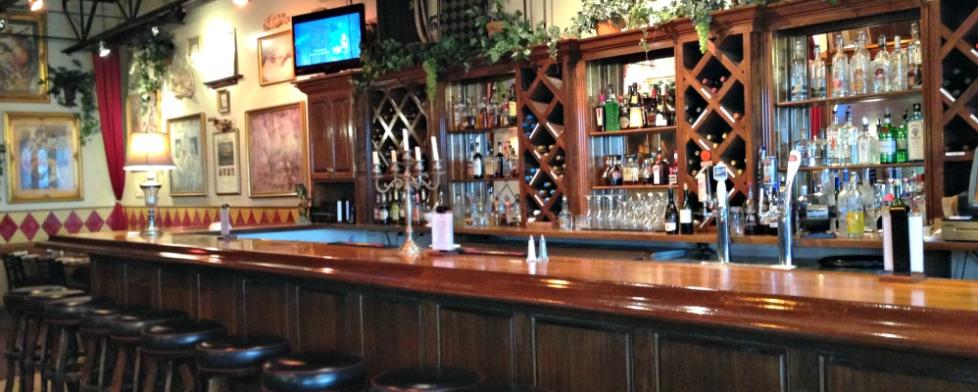 For us, dining out as a family can be challenging. Finding something that our kids will enjoy that goes beyond chicken nuggets and french friends isn't always easy. It can be hard to get them to go for a meal that doesn't come with a plastic toy!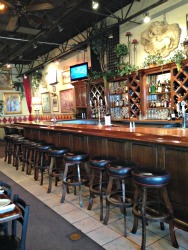 Recently, I took my 6-year-old for his first trip to Papa Joe's Jr. in Avon, and I think we may have found the solution to our family dining dilemma. The menu features classic Italian dishes, and the atmosphere has a fun, Old World feel. 
Joe Harboush opened the first Papa Joe's restaurant in 1957 on Lafayette Road on the west side of Indianapolis. In 1990, Joe's son George opened Papa Joe's Jr., and the restaurant very quickly grew, and expanded to add more seating and a stylish lounge area. Today, it's one of the most popular restaurants in Avon.
Our server Linda recommended the asiago chicken, and she said the lasagna and sausage tortellini are very popular. But the most popular menu item is actually a salad! According to Linda, "If we ever took the Works Salad off of the menu, we might as well close! People love it."
For our lunch, my son selected spaghetti and meatballs, while I went with a classic pepperoni pizza. Our meals came with a side salad and some amazing bread that my son was very reluctant to share.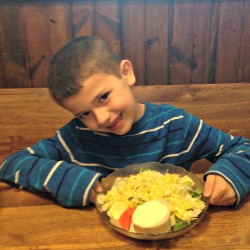 My pizza was delicious, with a tasty, crispy crust. My son declared that his spaghetti was "so awesome!" and asked if we could come back to Papa Joe's for his birthday dinner -- six months from now. He couldn't stop raving about the food, and I have to agree! 
In addition to a fantastic dining experience, Papa Joe's Jr. also offers catering and carry-out, and they have a banquet room that can be reserved for rehearsal dinners and special events. If they can win over my very particular 6-year-old, the guests at your celebration are sure to love their food as well.
Papa Joe's Jr. is located at 8100 E. U.S. 36 in Avon, and is open for lunch and dinner every day of the week.
If you're dining with kids, I recommend visiting on a Tuesday night, where kids eat free with the purchase of an adult entree. But no matter when you visit, you're sure to have a delicious meal and great service!