When I visit a new city or town, I always ask a local's opinion for his/her favorite places, so I developed this regular feature called Local & Lovin' It, hoping visitors to Hendricks County might benefit from the advice of long-time locals.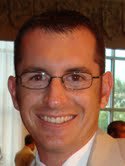 This time I decided to ask someone who works in Hendricks County about a few of his favorite places and what he's looking forward to this summer. Our latest Local and Lovin' It features Jeremy Allen, general manager and golf professional at 
West Chase Golf Club
 in 
Brownsburg
.    
What are a few of your favorite Hendricks County restaurants?
Dawson's Too Sticks and Stones, 773 E. Main St. Brownsburg, (317) 858-8400. Jeremy likes the "nice setting and friendly staff."
Boulder Creek Dining Company, 1551 N. Green St., Brownsburg, (317) 858-8100. (Check the website for sister locations of Stone Creek Dining Company and Charbonos in Hendricks County) 
Jeremy also recommends the beer from 
Three Pints Brewpub
, 5020 Cambridge Way, Plainfield, (317) 839-1000.
When you have visiting family/friends in town — any places you must take them in Hendricks County?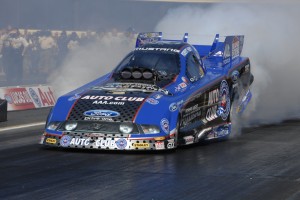 Obviously, West Chase Golf Club is on top of the list, but other spots I like to take people is 
Chateau Thomas Winery
and 
Lucas Oil Raceway
. Jeremy is a racing fan and is looking forward to the upcoming events at Lucas Oil Raceway.
Is there a spring or summer event in Hendricks County that you'd recommend a visitor check out?
Since I am new to the area, I have not had the opportunity to take in any of the spring or summer events but I have heard great things about the 
Spectacle of Speed at Lucas Oil Raceway (was April 26-28)
 and
Lemonade Day
.  I heard about 
Lemonade Day
 (May 18) at a Chamber Luncheon and thought this was a great event!
You must be asked all the time for golf tips. So we're asking. Could you share one of your best golfing tips?
My favorite tip is a putting drill. First, find the flattest area on the putting green so you can practice putts from 3, 5, and 10 feet. After finding the flattest area, you start at the 3-foot mark. From 3 feet, you need to make 15 putts in a row. If you miss a putt, start over until you make 15 in a row. Next you move to the 5-foot mark and you want to make 12 out of 15. Repeat the drill until you make 12 out of 15 putts from 5 feet. Finally, move back to 10 feet, and you want to make 10 out of 15. This is a VERY challenging drill from 10 feet, so you might have to alter the number of putts you need to make to finish the drill. You might want to start out by making 8 out of 15 from 10 feet and then increase the difficulty of the drill in the future. If you practice this drill, you will become a much better putter!
Visiting West Chase Golf Course?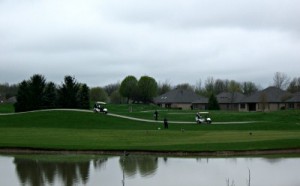 Here's a few facts: West Chase Golf Club was designed by golf course architect, Ron Kern and is an 18-hole championship course with the front 9 set up as "an Irish-links style where the ground game can be most effective." West Chase has a practice facility, clubhouse, locker rooms, golf shop, full service bar and lounge (with burgers and other sandwiches) and a pavilion available for rental (for up to 300 people) for weddings and other events. For information on lessons ($45 for adults and $25 for juniors), or for any questions about West Chase Golf Club, contact General Manager Jeremy Allen at (317) 892-7888. You can also check their 
website
 and follow on 
Twitter
.
Know someone who we should interview for our next Local & Lovin' It column? We'd love to know your thoughts. Leave us more information in the comments section.