If people were to ask me what has kept me in
Hendricks County
all of these years, my answer is very simple. The people of Hendricks County are what make it such a wonderful place to be. Through growing up here and involvement in the community both professionally and personally, I have been given the chance to meet some of the greatest people I know. I am excited to get the chance to share some of these awesome Hendricks County folks with you. After all, the best way to find out the true gems of a county is to know where the locals go right?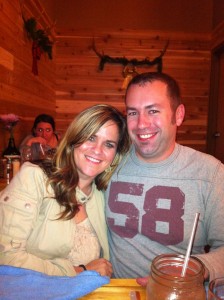 Brandy Perrill
, Executive Director of the
Hendricks College Network
, agreed to share some of her favorite parts of Hendricks County.  Not only does Brandy do amazing work daily for our county, but she is passionate about the community she lives in.
How long have you lived in Hendricks County?
I have lived in the town of Belleville for 10 years now! I am originally from the St. Louis area.
What are a few of your favorite events/festivals in Hendricks County?
I really enjoy the Hendricks County Artisan Marketplace each year. My husband, Shaun, and I make several visits to the
Hendricks County 4-H Fair
each summer, and I have recently started checking out Quaker Days in Plainfield because it is fun to see the community come together!
What is one of your favorite local places to go in Hendricks County?
I am a weekend mechanic and love the technology and teamwork that goes into racing. My husband, Shaun, and I have enjoyed many exciting events at
Lucas Oil Raceway
in Brownsburg with our friends and family.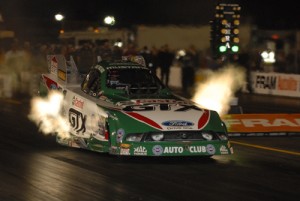 How neat is it that we have a facility like that in our backyards!? We also appreciate the access to parks and trails in our county. I am wild about being outdoors! Biking and kayaking our way through the parks have been favorite activities we look forward to each year.
What are a few of your favorite places to eat at in Hendricks County?
I am a super fan of supporting local business and we LOVE pizza! Personally, I like to eat and shop at
Bread Basket Cafe & Bakery
in Danville with my girlfriends, and my husband and I are regulars at Lil' Mo's in Belleville and have recently enjoyed
Pizza Paradise
in Danville.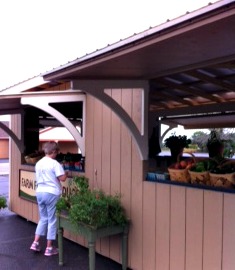 Do you have a favorite place to shop local in Hendricks County? Why?
Hendricks County has such thriving farmers markets. I live in Belleville, and I absolutely cherish the family-owned
Belleville Farm Market
. We rely on their fresh, healthy produce and seasonal treats and appreciate the convenience that they are open every day March through November. I know it is important to support local small business, my husband is a small business owner, too, and I am so glad they are in my town!
Being a Hendricks County business leader, do you have a favorite meeting location in the county?
I have spent over 7 years working at Hendricks College Network, and our offices were at the Hendricks County 4-H Fairgrounds and Conference Complex. It is such a gem in Hendricks County! The meeting space is perfect for a small meeting or can accommodate our largest event, the Hendricks County College Fair (
Feb. 27
this year), which typically s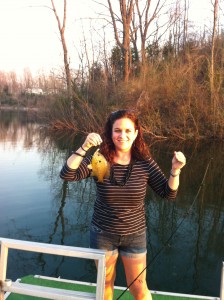 ees over 600 people. It is centrally located, and there is always something interesting happening at the fairgrounds.
Why do you love working and living in Hendricks County?
Although I am not a native, Hendricks County has embraced me. I have met so many wonderful people working toward their own personal passions, making Hendricks County a great place to live, work and play. I am proud to be part of this place I now call home! Thanks to Brandy for this fun interview and look into Hendricks County. Be on the look out for more Local & Lovin' It features in the months to come.