This month's Local & Lovin' It features one of those people that I get to work with daily at the 
Hendricks County Community Foundation
:
 Eric Hessel.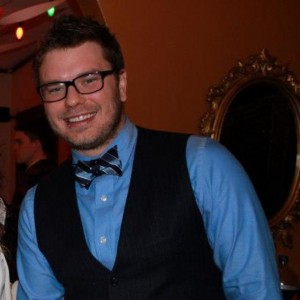 Eric grew up in Pittsboro out by the old Reed's Christmas Tree Farm. Eric was a 2005 graduate of Tri-West High School and went to college at New York University. He returned to Indianapolis a few years ago where he began working on some graduate courses at IUPUI for Nonprofit Management and as an intern at the Hendricks County Community Foundation. Three years later, Eric is now the Program Administrator for the foundation. While he lives Downtown near Mass Ave., Eric still adores Hendricks County, is a self-proclaimed foodie and is a perfect insider to provide tips for a visit here.
What do you love about Hendricks County?
Hendricks County is home. My parents, a few aunts and uncles and a set of grandparents all live here. This is where I grew up. I love being back here supporting the community that gave me so much growing up.
Since you are so into food, what is your favorite Hendricks County restaurant and dish?
Sal's Famous Pizzeria in Brownsburg is by far my favorite restaurant in Hendricks County. Growing up, we ate there all the time. It brings back such fond memories.
In fact, even though I live Downtown, I still bring people out to Brownsburg to eat there. I'm not sure I've had something at Sal's that I didn't like, but I basically only order the Chicken Parmesan. It's usually my go-to Italian dish, but Sal's is amazing.
What is your favorite place to get a drink in Hendricks County? 
There are a few places I love to hit when I'm out here, and it depends on who I'm with. 
Charbonos
 in Avon is great for after-work drinks especially Mondays (half-priced wines) and Wednesdays (half-priced martinis). When I'm with some friends, I love
Legends in Avon
for cheap beer and pool, and the Mason Inn in Pittsboro is a great place to run into old friends from high school.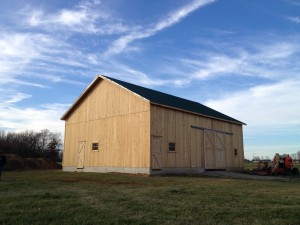 What is your favorite Hendricks County event?
Without giving the obligatory HCCF reference to our Annual Dinner (April 24) and Golf Outing (June 3) whose registrations will be live on our website soon, I've really enjoyed the
Cartlidge Barn's
Farm to Table event. It is something unique, and I always have a great time.
What insider tips do you have to those who aren't familiar with Hendricks County or might not think its worth a drive out from Indy?
You know (and again it's not a shameless plug), but we've got an awesome visitors bureau in Visit Hendricks County. Jamie and the rest of the staff are amazing and never cease to surprise me with 
new "hidden" gems
in Hendricks County.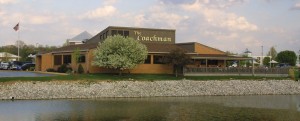 I know it can be hard to convince people in Indy, but once you're here you really see the neat things going on in our county. We've got outstanding parks, food like you couldn't believe, but the people truly make this county what it is. Our communities are diverse and offer so much if you're willing to find them.  From the patio at the 
Coachman
in Plainfield to the little Main Street in North Salem to the
Royal Theater
in Danville to
A Stone's Throw
in Brownsburg. There are great places all over our county — and people really are starting to recognize it!