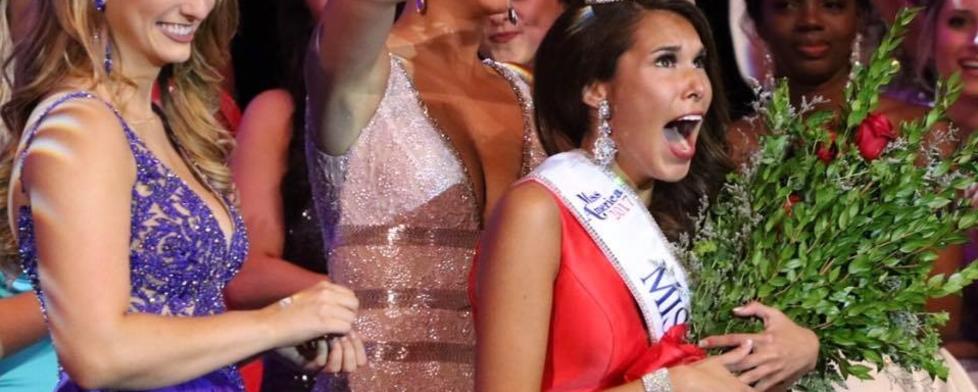 Pittsboro and Hendricks County resident Haley Begay will begin preliminary competition for the Miss America pageant Wednesday as the recently crowned Miss Indiana. You can even vote for Haley for the People's Choice Award at this link to ensure she makes it into the Top 15, but the voting ends tonight, Sept. 5.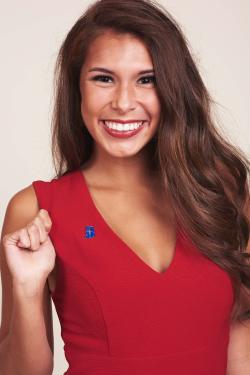 With the competition set to air on ABC beginning at 9 p.m. Sunday, we at the Hendricks County Insider thought it might be fun to find out some of Haley's favorite local activities and attractions through somebody that knows her best, her mom Susan Begay. 
Haley, 19, currently attends Indiana University pursuing a double major in journalism and Spanish and a minor in psychology. She graduated from Tri-West High School in 2016. Her parents are Darryl and Susan Begay, and she has an older brother, Matthew. The family serve as members of Calvary United Methodist Church in Brownsburg.
What are some of your favorite memories with Haley growing up in Hendricks County? Haley and her friends always wanted us to take them to the parks. We spent a lot of time at the pool in Danville (now the Gill Family Aquatic Center), Splash Island Family Waterpark in Plainfield and Arbuckle Acres and Williams parks in Brownsburg.
Even as teenagers, when they could drive themselves around, Haley and her friends often ended up at the two Brownsburg parks to run, exercise and just hang out. She generally just enjoys nature. When she was in elementary school, she helped relocate animals from one pond to another at McCloud Nature Park in North Salem as part of a volunteer project.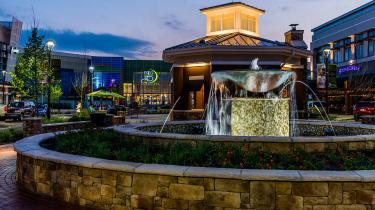 Where are her favorite places to shop in Hendricks County? Before Haley and her friends could even drive, the mothers would take turns taking the girls to what was then Metropolis, now The Shops at Perry Crossing, in Plainfield. Haley still loves to go there.
What are some of her favorite Hendricks County restaurants? A definite favorite is Asia Wok in Brownsburg. She also loves Rock Star Pizza in Brownsburg.
What makes Hendricks County so special? During this wonderful journey Haley started on June 17 when she was crowned Miss Indiana, our town of Pittsboro and our neighboring town of Brownsburg have stepped up and enveloped Haley and our family in love and support in so many unimaginable ways. Local businesses donated products and services without even being asked including:
D&E Printing, Brownsburg - Made the signs that we will flash on national TV at the Miss America competition.
Buttons Galore, Brownsburg - The owner did a rush order of photo buttons for us with Haley's picture and title on them.
Brownsburg Signs, Brownsburg - They created "Good Luck Haley at Miss America" yard signs that community members could purchase and refused to take payment form our family for all the signs we personally ordered.
Rock Star Pizza, Brownsburg - The owners ordered photo buttons of Haley to give out to their customers and have repeatedly campaigned for people to vote for Haley online to be guaranteed a spot in the Top 15 as the "People's Choice" winner.
Big Tuck's, Pittsboro - Owner Phil Tucker painted his store windows in support of Haley, collected money from the community to be donated to Haley's platform, "Don't Silence the Violence: A Voice For Children of Domestic Violence" and dressed up in a crazy outfit one day near the elementary school in Pittsboro to actually collect money on the street.
The Bruin House, Pittsboro - The restaurant will host a huge TV viewing party on Sunday for all community members to watch the Miss America show live, together. They will serve food and charge a $5 reservation fee, to go toward Haley's platform. Haley will give all money raised for her platform to Sheltering Wings, the Hendricks County domestic violence shelter for abused women and children where she has volunteered the past three years.
To sum it all up from a parent's perspective, there are a lot of wonderful places to see and visit in Hendricks County -- too many to mention really -- but what really makes Hendricks County great is the people who live here and the values they live by. You could not pry us out of this county for any amount of money. -- Susan Begay