Since today is Valentine's Day, I decided what better way to celebrate than with our Hendricks County Local & Lovin' It feature. Today, one of the coolest moms I know shares what she loves about Hendricks County. Not only is this young mom the epitome of everything it takes to be a great mom, but she also owns her own small business...how cool is that?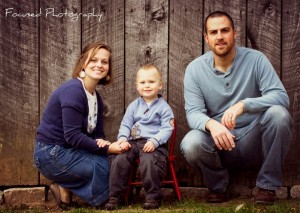 I met Katie Awaad a few years ago while covering her business' semi-annual Here We Grow Again event at the Hendricks County 4-H Fairgrounds and Conference Complex. I recently got the chance to chat with Katie and get some of her insider tips on activities for young families in Hendricks County. Katie is a stay-at-home mom of two children, ages 3 and 6 months. She has lived in Brownsburg for about seven years after moving here from Arkansas where she attended college.
What has made Hendricks County home to you?
In the last seven years, my family has really enjoyed being in Hendricks County. We love our church, and the family we have made there. The kids and I enjoy filling our schedule with play dates with our Ben Davis MOPS group and our West Side Moms Play group.
This area of Indiana has a lot to offer! As a family, we have really enjoyed all the trails, wonderful parks and different facilities that help families keep active. We are not without anything here in this county.
We love the farm fields that you can still pass while headed out for your day. So many times we see different wildlife in the fields which is just so neat living right next to Indianapolis. The mix of countryside and busy town is great for us.
Where are your favorite places for family fun in Hendricks County?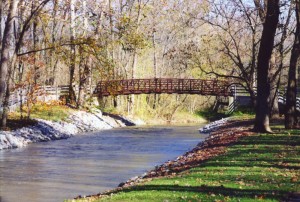 We have really enjoyed all the great parks in the area. We have been to almost all the parks, and they are great! We are looking forward to riding bikes on the B&O Trail this spring and summer since our oldest can ride a bike now! The Plainfield parks are great for playing too! We will be there this summer as well!
What's your favorite place to eat as a family?
We really like supporting other locally owned places. One of our favorites in Brownsburg is So Italian! on Main Street. We love the small-town feel and great pizza.
Our 3-year-old loves it and will eat every bite which is always a plus. My husband and I will even use this place for a date night since it is quiet, fun and close to the babysitter.
Where is your favorite date night location in Hendricks County?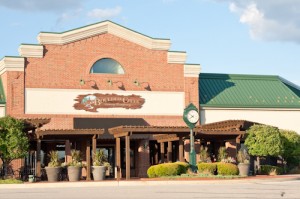 With a small baby around, we don't venture out of Brownsburg much for dates. We love Boulder Creek for date nights since it is local and right next to the movie theater. We have always had great service and a quick dinner to still make it to a movie!
 What is your family's favorite Hendricks County event?
There are so many great family events in this area. Most of the ones I'm familiar with are in Brownsburg since we live here.
We never miss the Easter Egg Hunt at Arbuckle Acres Park, Fourth of July Parade, Homecoming Parade and the live music in the summer at Brownsburg Town Hall.
The Hendricks County 4-H Fair in Danville is always a must for us! Even with the hot days, we still like to go and see the animals. We love the 4-H Fairgrounds and their events.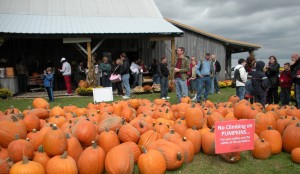 However, our absolute favorite is visiting Beasley's Orchard in Danville in the fall! I love riding the tractor with my 3-year-old and going to pick pumpkins. They have great tours for the kids, and it has become a tradition for our family.
If you have never been, that is the one place I would recommend to any family.