I am grateful to call Hendricks County home! There are so many things to love about this community, and I know I'm not the only one who thinks so. 
In the spirit of Thanksgiving, I did some not-so-scientific research by asking a cross-section of the community to share their own gratitude statements about Hendricks County.
Their diverse and heartfelt responses perfectly illustrate just what makes Hendricks County such a wonderful place to live, work, serve, play and visit!
Playtime for All Ages
No matter your age, Hendricks County offers a ton of opportunities for play. A sentiment shared by these two very active ladies. 
Whitney Driver, a resident of Plainfield, had this to say: 
I am so grateful for Hendricks County because of all the different activities available for my toddlers. There are activities for every season: the splash pad at Hummel Park, eight outdoor playgrounds and the endless trails for bicycle riding.
However, when the weather turns cold, our favorite activity is the indoor playground at the Richard A. Carlucci Recreation and Aquatic Center because my husband and I can work out while the kids play!
Pittsboro Resident, Faith Toole, expressed her town pride with this statement:
I love our little boro in Pittsboro. A small, close-knit community located in northeast Hendricks County. Since moving to Pittsboro, the town has grown but has kept its small-town touch. The Pittsboro Parks and Recreation Department is growing as well, with the addition of two Pickleball courts. We created a social group called the Pittsboro Picklers. We're #PittsboroProud
Family Focus
Hendricks County is an amazing place to raise a family, with tons of family-friendly activities, and the next two respondents wholeheartedly concurred. 
Frances Mock lives in Avon and serves as the Communications & Finance Manager at Hendricks County Community Foundation:
I am incredibly grateful to live, work and play in Hendricks County. My husband and I moved here because we wanted a quality education for our children, and it was one of the best decisions we ever made. We are extremely pleased with the excellence these schools have provided in academics, as well as music, sports and other student-development activities. 
Our daughter told us that she was more prepared than many of the other freshmen she met in her first year of college. The amazing schools and the safe, family-nurturing culture of Avon and Hendricks County is something we will always be thankful for!
Josh Duke, Senior Manager of Content and Communications with Visit Hendricks County (and my boss!) had this to say:
I'm grateful for all the wonderful people and partners in Hendricks County who make this such a great place to live, work and visit. We couldn't be more blessed to live in such a great county with so much to see and do. I've raised my family here and couldn't think of a better place to call home or promote to visitors.
Thriving Arts
Cultural opportunities abound in Hendricks County. So I wasn't surprised when the next two respondents shared their gratitude for the thriving arts scene.
Chris Petrelli is the Executive Director of Hendricks Live! In Plainfield:
I am grateful for the vast creative talent that is present in the community. Throughout the past year, I've had the pleasure of experiencing wonderful dance, theater, music and visual art from The Children's Ballet, the Hendricks Civic Theatre, The Biz, the Hendricks Symphony, and from visual artists throughout the county.
I am so thankful for the many performers and artists who choose to share their work in Hendricks County and, by doing so, improve the quality of life for its residents and visitors.
The Executive Director of the Downtown Danville Partnership, Anne Johansson, had this praise for the arts in Hendricks County.
I am thankful to live in a community with a thriving arts scene. Hendricks County has its very own Symphony, Civic Theater and Ballet, not to mention some of the most incredible visual artists in Central Indiana. I don't have to drive my family to Indianapolis to catch a show or a concert. It's right here in my backyard.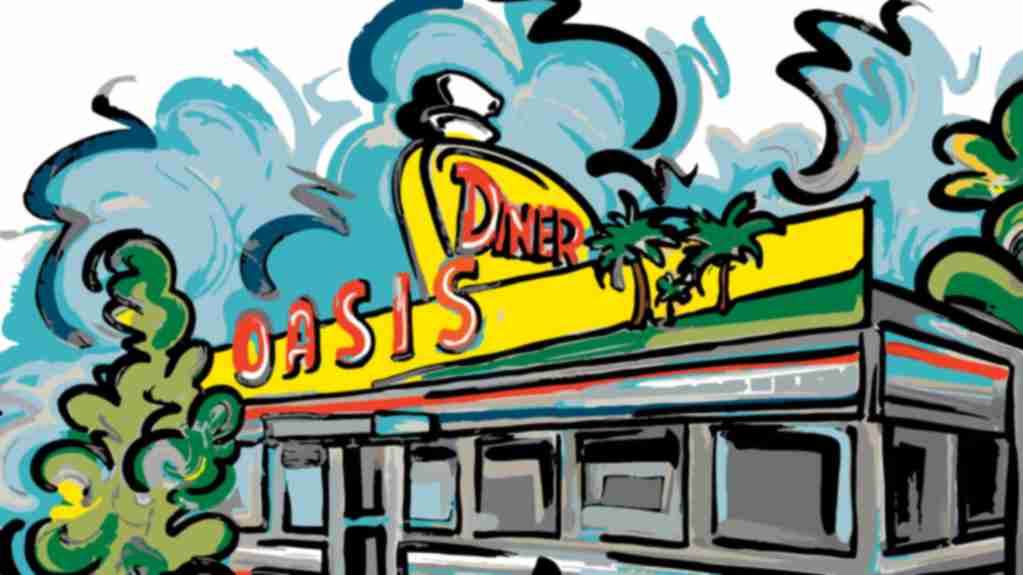 Free Visitor Guide!
Get your insider guide to all things Hendricks County by ordering a FREE Visitor Guide.
Helping Hands
All across the county, you will find neighbors helping neighbors as well as amazing non-profits and faith-based organizations ready to reach out to those in need.
Cassie Mecklenburg serves as the Executive Director for Sheltering Wings, which serves people suffering from domestic abuse:
When I go to the grocery store and see a familiar face while browsing tomatoes, I feel like I belong. Hendricks County is large enough that it contains everything I need, yet small enough that I feel connected to the community and people.
I'm thankful to live and work in a community where people are generous, engaging and kind.
Josh Pezold lives in Brownsburg and works as the Pastor of the Avon campus of Connection Pointe Christian Church:
I'm incredibly grateful to serve in Hendricks County through our Connection Pointe Christian Church Avon location meeting weekly at Avon Middle School South. I've been overjoyed to connect people to Jesus, partner with Avon Schools to bless our teachers, students, and families, and help create a place where people can find hope.
This community is special, their stories matter and they consistently support one another in tangible ways.
Community Pride
You don't have to look far to get a sense of the pride residents have for Hendricks County. These next two expressions of gratitude exemplify that community pride quite nicely.
Jim Finley lives in Danville and works at Beasley's Orchard:
Hendricks County is a community filled with amazing and supportive families. After moving here and working at Beasley's Orchard, I've had the pleasure of working with and meeting many community members who made Hendricks County quickly feel like home.
The genuine support for one another is evident in all interactions and is why I'm truly grateful to be a part of this community.
Marie (and Chuck) Damler reside in Brownsburg and own several local businesses including Natural Valley Ranch, Ben's Soft Pretzels and Homestead Construction:
Hendricks County has been part of my husband's life for most of 54 years since his family moved here. As a married couple, we decided to raise our kids in Brownsburg. and we have lived here for almost 30 years.  We are grateful for the incredible schools our six kids went to and the sports they played.
Amazing People
The people are truly the heart of this community, as these business owners will attest.
Judy Sexton and Jinayla Bollman are the owners of the Bread Basket Cafe & Bakery in Danville and they shared the following:
We are so grateful to spend our days around the most incredible people. From our dedicated staff members who put their heart into everything they do for our customers -- both local and out-of-town -- we are reminded every day how special it is to have a chance to bring a little joy into someone's day.
Being part of a community that shows so much support to its small businesses is humbling, and we are truly thankful for the chance to be here.
Abby McKinney, owner of Ella Mae's Boutique in Brownsburg, added:
We love Brownsburg because of its small-town feel, and it's located within 30 minutes of everything! The people are so kind and helpful. We've had the most incredible support from our community over the past eight years.
Generational Gratitude
Helee Adkins works at Hendricks County Senior Services and lives in Danville with long-standing ties to Hendricks County:
I am grateful to be a third-generation Hendricks County resident and to find my way to such a rewarding career in serving older adults and family caregivers at Hendricks County Senior Services. I am honored to be a dementia educator in Hendricks County so I can lead others in understanding that there is life for all family members after the dementia diagnosis. 
I was the student before becoming the teacher, and all that I've learned has also helped me to help my grandma with Alzheimer's. Hendricks County is a friendly place to live and work, and I love being a part of this amazing community.
Thank you to everyone who expressed their gratitude for Hendricks County!
Want to share your own statement of gratitude about Hendricks County? Feel free to comment below!