Editor's Note: If you're looking for current information about the Lucas Oil Raceway season, click here.
A new season, new schedule and even a new SpeedFest will grace Lucas Oil Raceway in 2012. As I scanned through this year's recently released 2012 schedule, I couldn't believe all the amazing events that are in store for race fans at the track, which has become a Hendricks County destination every summer for six decades and counting in Brownsburg, Ind.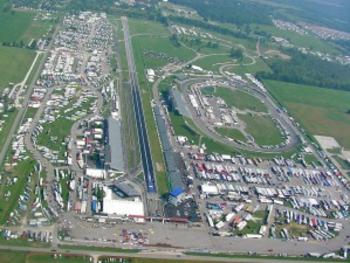 Yes, the biggest news this year is the departure of the NASCAR Truck Series and Nationwide events that won't be a part of Lucas Oil Raceway's SpeedFest in late July. But fans shouldn't fret. The change allowed organizers to put together a whole new SpeedFest. One that returns to grass-roots racing where every race matters, where future stars are born and where for many teams the rubber, both figuratively and literally, meets the road every week.
The 2012 installment of SpeedFest at Lucas Oil Raceway will feature two nights of racing showcasing both open wheel and stock car.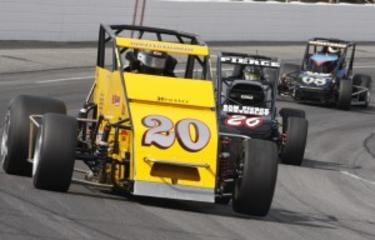 It all begins Thursday, July 26 with a doubleheader event featuring the Midget and Silver Crown Series of the United States Auto Club (USAC).  Then, the following night, Friday, July 27, the ARCA Racing Series presented by Menards returns along with the CRA Super Series.
This truly is exciting for Lucas Oil Raceway and Hendricks County! Consider that the first USAC race ever run at Lucas Oil Raceway was won by racing legend A.J. Foyt in 1961, and names such as Gary Bettenhausen, Tony Stewart and Jeff Gordon have been a part of the series.
Add to that, the ARCA Racing Series is just two steps away from competing against the big boys in NASCAR, and has produced Davey Allison and Jeremy Mayfield, and the new SpeedFest lineup gets even more exciting. So, history would suggest that while they may not be big names now, many of the drivers out on that oval this year soon could be.
"The late July weekend is a major racing weekend for race fans in not only Central Indiana but also the Midwest," said Lucas Oil Raceway General Manager Wes Collier. "Lucas Oil Raceway has long been home to up-close-and-personal racing in an intimate venue, and we feel this will continue for years to come." But Speedfest only scratches the surface of this year's schedule. Other highlights in the 2012 Lucas Oil Raceway schedule include:
Spring Spectacle of Speed — April 27-29. This event kicks off the 2012 season by featuring Top Alcohol Dragsters and Top Alcohol Funny Cars along with the remainder of the Lucas Oil Drag Racing Series competitors.
8th annual GaugeMagazine.com Slamology — June 16-17. A new event to the oval, it will feature mini trucks, low riders, imports and hot rods as well as bands, car stereo dB drag racing, a bikini contest and more.
58th annual Mac Tools U. S. Nationals — Aug. 29-Sept. 3. The signature event of this series, the U.S. Nationals has become the world's largest and most prestigious drag race.
Monster Mopar Weekend — Sept. 21-23. Quickly becoming a fan favorite, this car show on steroids features souped up Plymouth Road Runners, Dusters, Chargers and Challengers and other classic American-made cars.
11th annual FuelLab NMCA World Street Finals — Oct. 11-14. This National Muscle Car Association event, which is the premier drag event for street-based vehicles looks to build upon a record-setting visit to the track last season.
There really is so much more to see at Lucas Oil Raceway in 2012. For a complete schedule, click here. And as always, if you need a room for any of this year's events, you can find a complete list of Hendricks County hotels on our Tour Hendricks County website.